Senior leaders appointed to the NHS Commissioning Board and NHS Trust Development Authority are to take on 'management responsibility' for the delivery of NHS performance in 2012/13 from 1 October, six months before the abolition of PCTs and SHAs. This is in addition to existing respective responsibility for commissioning development and the foundation trust pipeline.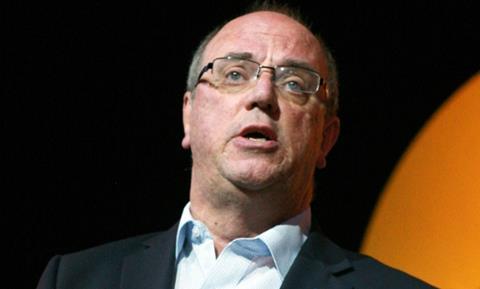 David Nicholson.NHS Confederation Conference.Manchester Central.20th June 2012.Photographer - Neil O'ConnorTel 01625 503689Mob. 07721 354 844
However, PCTs and SHAs will remain the legal accountable organisations for delivery until their abolition. Reporting lines are likely to differ across the country depending on local arrangements. In some case the relevant commissioning board and NHS TDA leaders are likely to report through PCT and SHA management structure on matters of 2012-13 performance, elsewhere they will report through the new organisations.
NHS chief executive Sir David Nicholson announced the changes in two letters to the service today. He said the arrangements would be discussed with leaders in each locality and put in place "from 1 October".
He said the DH had decided to take the step to "ensure stability and resilience". It follows high level concerns about responsibility remaining with those senior leaders in the current system who do not have a job in the new system from April next year, or who may be moving to significantly different roles.
The change will mean that - although SHAs and PCTs will retain their statutory accountability - their leaders are stripped of management control.
HSJ understands those who have proposed the early move include some of the outgoing leaders, and in particular it has been welcomed by the current SHA cluster chief executives.
A letter to all NHS system leaders, including clinical commissioning group chairs, says: "To ensure stability and resilience for the current system through transition, the NHS Transition Executive Forum [a DH committee] has agreed that NHS CB and NHS TDA regional directors should take on management responsibility for the teams managing both 2012-13 operational delivery and planning for 2013-14.
"For the NHS CB, people appointed to future regional and local leadership roles in the NHS CB should take on management responsibility for the teams managing both 2012-13 operational delivery and planning for 2013-14. For the NHS TDA, people appointed to future delivery and development director roles in the NHS TDA should take on management responsibility for both 2012-13 operational delivery and planning for 2013-14, in respect to the [foundation trust] pipeline and provision system.
"NHS CB and NHS TDA leaders working in this way will be accountable to their new organisations for future planning and development and be accountable to PCTs/SHAs for relevant delivery and performance in the current system for 2012-13. These arrangements will embed new system leaders in the current system, providing continuous leadership and minimising complexity for staff carrying out roles relating to the current and new system.
"[Health Education England] and shadow [local education and training boards] will take on delegated authority for 2013-14 planning functions for workforce planning, education and training from 31 October 2012. [Public Health England] will prepare to take on its functions from January 2013. The arrangements I have outlined above will not impact on clinical commissioning groups or local authorities as they prepare for their key roles in the new health and care system."
The letter acknowledges that: "There will be no formal transfer of statutory functions, accountability,and PCTs retain their statutory functions and governance arrangements. New bodies will only be accountable for responsibilities consistent with their preparatory powers and planning for 2013-14."
In another letter, to SHA and PCT chairs, Sir David says: "As we are entering the final phase of transition to the new health and care system, I want to take this opportunity to thank you personally for the professional commitment you have brought to your specific roles and to the wider NHS.
"To say that this process has been challenging at times is, of course, a huge under-statement. Although we have all been responsible for complex change projects in the past, none of us have dealt with anything on this scale before.
"We have reached a crucial stage in the process and the new system must now gear up for the challenges it faces. To succeed it will continue to need your support more than ever and I am very grateful for that which has been given so willingly…
"This should be the last significant organisational change prior to April 2013. It will have considerable impact on PCT chief executives and boards and will present a huge leadership challenge."
A DH spokeswoman said that it will be decided for each area separately, in discussion with its leaders, who will be the accountable officer for each organisation. Currently SHA and PCT cluster chief executives are the accountable officer for all of their patch. In some areas this responsibility may pass to the relevant director in the NHSCB or NHSTDA, the DH spokeswoman confirmed.