More than halve of councils in the West Midlands have rejected NHS England's targets on delayed transfers of care and are calling on Jeremy Hunt to intervene to prevent them losing up to £150m funding.
The DTOC reduction targets were set in July and must be met this month. Local Government Chronicle previously revealed how more than a third of councils were ordered to achieve reductions of 50 per cent or more or face losing better care fund money.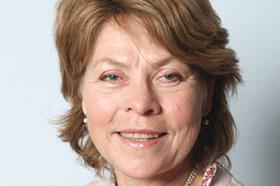 However, a 15 September letter to the health secretary signed by the leaders of 12 of the region's 14 top tier councils, said for many councils "including over half in the West Midlands", the targets are "simply unachievable" in the timescale and the local authorities have instead submitted trajectories to meet the targets over a longer period.
The leaders warned if NHS England follows through on its threat to withhold BCF cash from areas that miss their target, vital services will be pulled that will have a "catastrophic impact on local people, and will hugely increase pressure on the NHS".
The letter continued: "Every pound that is withheld risks harm to our most vulnerable citizens, and will mean that the delayed discharges target will never be achieved.
"We urge you therefore to provide assurance as a matter of extreme urgency that all local authorities will receive their funding in full."
The letter also raised concerns acute trusts in the region are regularly not following national guidance when attributing delays to social care, a practice the councils say "artificially inflates the figures and gives an erroneous impression of where the barriers to discharge actually lie".
The two councils that have not signed the letter are Solihull and Sandwell, run by the Conservatives and Labour respectively.
Staffordshire and Warwickshire are among those that have submitted a revised trajectory for meeting the target. Alan White, Staffordshire deputy leader and cabinet member for heath, care and wellbeing, said the council was planning for a "worst case scenario" of losing £20m of its £30m BCF allocation this year.
He said: "I am left with the choice to submit a plan which is unachievable and then I know the council will get a penalty levied against it, leading to cuts in adult social services, or alternatively submit a plan that is realistic and achievable but know then NHS England will levy a penalty because it doesn't fit in with their timescale.
"If they withhold the money I'm going to have to cut social services and I'm going to end up converting acute hospitals into care homes because there will not be enough money for domiciliary and residential care. If that is what they want, that's what they are going to get."
The signatories also include Warwickshire's Conservative leader Izzi Seccombe who is the Local Government Association's spokesperson on health and social care issues.
She questioned whether it made sense to "take funding away from local authorities which are struggling to achieve the targets" or would help build "strong relationships between health and social care".
Councils received an extra £1bn in BCF for 2017-18. When it was announced in the budget in March the government said it should be used to support social care, stabilise the market including providing additional funding to cover the national living wage, and reduce delayed discharges.
However, guidance published in July said the focus should be on reducing DTOCs.
Ms Seccombe said: "We can't spend £1bn within the first year without some build up and ability to contract that funding.
"It's helpful to have that money but to change the way we spend it three months later isn't so helpful."
Warwickshire works with three acute trusts. Ms Seccombe said even where relationships were strong the council struggled to obtain estimated discharge dates from trusts in a timely fashion, making it difficult to ensure timely transfers.
A Department of Health spokeswoman confirmed the letter had been received and said Mr Hunt would respond in "due course".