Unison demands full public investigation into dramatic collapse of flagship contract
The union is to press local commissioners for a meeting to discuss £800m older people's services deal before Christmas
Cambridgeshire and Peterborough CCG said it would carry out an internal review
Unions have demanded a full public investigation into what caused the dramatic collapse of an £800m flagship NHS contract in Cambridgeshire, as both commissioner and lead provider remain silent over what went wrong.
The call followed the announcement earlier this month that UnitingCare Partnership was handing back its five-year contract to provide older people's care to Cambridgeshire and Peterborough Clinical Commissioning Group just eight months after it went live.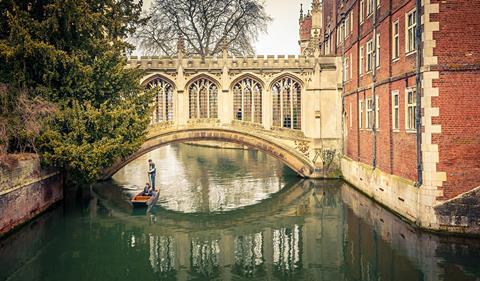 Unison regional organiser Jo Rust told HSJ: "This has been calamitous. We need some form of full public investigation. We will be writing to [Cambridgeshire and Peterborough CCG] to ask for a meeting before Christmas to discuss the matter."
Ms Rust suggested the Commons public accounts committee should take charge of investigation.
A source involved in older people's care familiar with the issues told HSJ: "There has to be some kind of investigation to find out what has happened here. The PAC could do it, or at the very least, the local health scrutiny committee. They need to ask questions of the CCG at board level. From the chair downwards."
The calls came as Cambridgeshire and Peterborough CCG issued a statement today that said it was in negotiations with affected providers about contractual changes and it would "not be in a position to comment further until these discussions are over".
It added: "We are very aware that this means that a number of questions cannot be answered at this stage but we will, of course, be reviewing internally what has worked well and what we would do differently."
UnitingCare Partnership is a joint venture established and owned by Cambridgeshire and Peterborough Foundation Trust and Cambridge University Hospitals FT, specifically formed to take on the outcomes based contract.
UnitingCare and the CCG released a joint statement on 3 December that said: "Unfortunately both parties have concluded that the current arrangement is no longer financially sustainable."
The provider and the CCG have so far refused to give any substantive explanation about how and why the deal collapsed or where responsibility for its failure lies.
The contract was one of the biggest ever put out to tender by the NHS and was won by UnitingCare in October 2014 after a number of private sector providers pulled out. Some cited concerns the funding would not cover the cost of providing the services as the reason for withdrawing.
After a costly and protracted procurement, 1,400 staff transferred from Cambridgeshire Community Services Trust to Cambridgeshire and Peterborough FT – a restructure that caused further costs and disruption in the local health economy.