NHS's £3.8bn minimum contribution to the better care fund is to be frozen in real terms next year, HSJ understands
After 2016-17 the fund will become only the "minimum" option in a "menu" of possibilities for health and social care integration
Other options expected to include Greater Manchester-style devolution, and integrated care organisations
NHS England had ideally wanted the fund to be frozen in cash terms
The better care fund will be frozen in real terms next year in the spending review agreement to be announced today, HSJ understands. After 2016-17 it will be continued only as the "minimum option" in a menu of choices for local health and social care integration.
Several well-placed sources confirmed the £3.8bn minimum sum in the fund, the vast majority of which comes from NHS budgets, was expected to be uplifted only for inflation in 2016-17.
NHS England had requested it be frozen, ideally in cash terms, in spending review negotiations.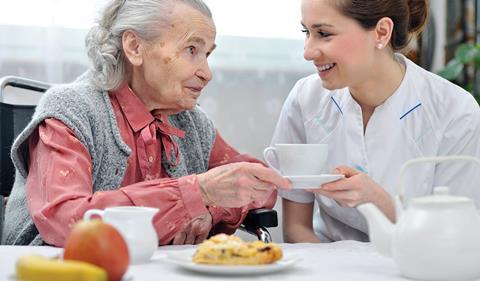 Sources said the better care fund would now be presented as the "minimum" choice, or "lowest rung" in what is being described as a "menu" of options for health and care integration in each locality.
It is expected the fund will exist after 2016-17 with a minimum value. However, officials and government hope the policy – and the mandatory minimum pooled funding in each area – will quickly become irrelevant as most areas agree more-ambitious integration plans.
Health secretary Jeremy Hunt told HSJ in May: "I think [the BCF] will be extended and accelerated because for all intents and purposes we are now saying that we want to fund a fully merged health and social care system."
The integration "menu" is expected to include options such as health and care "devolution", along the lines being pioneered in Greater Manchester and Cornwall; full integration of health and social care commissioning budgets; development of integrated provider models such as "accountable" organisations or systems; and/or expanding the use of personal health budgets.
Each area will be expected to set out its plan by the middle of the parliament, HSJ understands.
Details of the policy are still under discussion.
However, NHS England plans to develop several scenarios for local integrated commissioning, and to address what the Five Year Forward View means for the future of NHS commissioning, in a commissioning strategy programme due to be launched in January with NHS Clinical Commissioners. It will work with several patches to draw up scenarios, and is also expected to put in place more development support.
Mr Hunt is also working on plans to publish a "road map" of potential routes to change for NHS organisations, including commissioners, which may be published early next year.
As well as a request to freeze the value of the BCF, there have been calls from the NHS and local government during the spending review to scrap its bureaucratic national planning and monitoring process.
HSJ understands the spending review deal includes a commitment by government to review this with the aim of significantly reducing it.
Although the government will say its intention is for more integration of health and social care, freezing the better care fund means there will be no large, mandatory increase in the transfer of funds from the NHS to care in 2016-17, as there was in 2015-16. There is substantial concern about further cuts to care budgets in coming years, including the impact on the NHS.
Two large CCGs this week called for the size of social care spending reductions in each area to be taken into account in CCG allocations for the coming years.