Clinical commissioning groups look set to take a contrasting approach to NHS England over new tendering rules – due to the potential administrative burden and a "ridiculous timescale" that would need to be met.
Last month, HSJ reported how private providers were given the chance to bid for thousands of NHS services for the first time, due to new EU competition rules.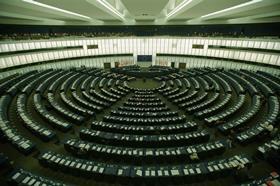 The new regulations were introduced in April, and prompted NHS England to publish "prior information notices" for its specialised services contracts in the Official Journal of the European Union.
According to a note sent out to local CCGs by NHS Clinical Commissioners, the representative body was approached by NHS England about the "appetite" to advertise all their "normal and ongoing" trust contracts in a similar way.
But the "in confidence briefing", seen by HSJ, added: "Our very clear view was that we did not believe it was at all practical for CCGs to be able to do this as it would mean a significant amount of additional work and burden being placed upon you within a ridiculous timeline."
The timetable for the current contracting round is short, and the note from NHSCC said advertising the contracts would require a thorough process to be run alongside contract negotiations with current providers, which must be concluded by 23 December.
The note added: "As a result of this, NHS England therefore did not pursue with CCGs anything in relation to your own contracts… However, we agreed that we needed to make you aware of the position, as legally each CCG as the statutory organisation is responsible for its own decisions and approach.
"What we, and NHS England were keen to avoid is all CCGs feeling they have to individually take legal advice to determine the position, and of course you may need to consider how you can demonstrate that you have considered this, within your own corporate governance processes, including assessment of risk."
An expert on competition regulations has told HSJ CCGs should not be overly concerned about rolling over existing contracts for acute or mental health services, but this could be a more risky approach when it comes to community services.
The note to CCGs also included a document compiled by NHS England that describes the legal position on an "information only" basis.
It said commissioners considering using an exemption to the requirement to advertise "should seek their own specific legal advice", and there is a "high standard of proof required to demonstrate that credible alternative providers do not exist, in the event of challenge".
It added: "In many cases it may be less burdensome to issue a contract notice or prior information notice, which will relatively quickly establish whether there is interest from more than one provider, than to carry out the work needed to justify an exemption."
Andrew Taylor, of consultancy firm Aldwych Partners and former chief executive of the Cooperation and Competition Panel for NHS funded services, told HSJ: "I can understand the CCGs finding it difficult to respond in the time available following the NHS England letter.
"On the other hand, the regulations have been around for some time now, and it is not as though their requirements should come as a surprise.
"NHS England's advice about CCGs finding it difficult to use the exemptions to the requirement to advertise strikes me as a bit conservative given that acute trusts' own hospitals that serve a local population and which are assets that can't be readily replicated by someone else.
"As a CCG, I would be most concerned about the risks of rolling over my community services contract without having gone through something like the PIN process that NHS England has used for specialised services.
"This seems to me to be the area most vulnerable to challenge, given that there is plenty of precedent for these contracts being put out to tender."
City and Hackney CCG published a PIN earlier this month for its acute and community contracts, which stated the intention to award the contracts to Homerton Hospital Foundation Trust, the incumbent provider. The CCG confirmed this was in response to the EU rules.
With the PINs published by NHS England last month, contracts will be awarded to incumbent providers unless expressions of interest are received, at which point a competitive process could be triggered. Experts told HSJ there was unlikely to be widespread interest from non-NHS providers.
NHS England and NHSCC were approached for comment.