CCG and NHS England leaders report confusing relationships and "return to command and control"
Nuffield Trust report says it will hamper STP and ACS progress
Leaders of clinical commissioning groups and senior officials in NHS England have complained of "confusing accountability" and a return to "command and control" management, according to a new report by the Nuffield Trust.
Today's report, shared exclusively with HSJ, said these problems could hamper work to join up services through sustainability and transformation partnerships and accountable care systems.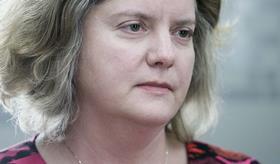 It is based on accounts from senior CCG leaders, interviews with senior NHS England staff, including in its regional and local teams, and analysis of the current system.
It said the network of relationships between national and local organisations is "extraordinarily complex" and claimed the agenda for CCGs is often set by NHS England instead of locally.
One NHS England official said anxiety in the NHS and government about NHS delivery had led to an "absolutely ridiculous" amount of information being collected centrally.
Another official said while they used to "coach" CCGs they are now "requiring them to make changes". Nearly all CCG interviewees said there was little support available to them, the report said.
One CCG leader said: "It seems that the natural behaviour at senior echelons of the NHS is to think it's motivating to threaten you with your job. It doesn't motivate me."
Directors in NHS England's local teams reported "a noticeable shift in expectation centrally away from operating as supportive developers of CCGs to becoming interventionist performance managers". One NHS England leader is quoted saying: "There's a quality angle to [the role] but if you looked at my diary, about 80 per cent of my time is spent on performance management."
Nuffield Trust senior fellow Helen Buckingham, one of the report authors and formerly NHS Improvement's director of corporate affairs, said: "The move to STPs makes sense: integrating NHS commissioning and service provision should in theory lead to better patient outcomes. But to succeed, local and national organisations will need to develop trusting and supportive working relationships – something that eludes the NHS all too often, as this study suggests.
"Despite the laudable aspirations of fostering collaboration and local leadership underpinning them, the experience of CCGs is that when pressures start to grow, the NHS reverts to type, with national bodies making ever more directive demands of local organisations, and local leaders feeling isolated and demoralised. There is an opportunity to rectify this pattern of behaviour with the move to STPs but this will require a significant change in approach at all levels in the health service."
NHS England was approached for comment.
Read the report
Exclusive: Commissioning leaders complain of 'return to command and control'
1

Currently reading

Exclusive: Commissioning leaders complain of 'return to command and control'

2