NHS England proposes to scrap the deadline for CSUs to become autonomous
CSUs could be given access to working capital, but only if it is affordable to NHS England
CSUs could have more flexibility over the type of independent organisation they become
NHS England says CCG procurements will shape the future of the support sector
NHS England has proposed to scrap its deadline for commissioning support units to become independent, HSJ has learned.
CSUs had been expected to become "autonomous" by the end of 2016. This deadline is widely considered to be unrealistic as the process of making CSUs standalone businesses will be extremely complex and little progress has been made.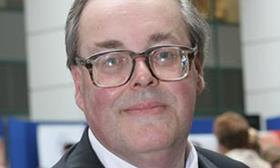 Bob Ricketts, NHS England director for commissioning support strategy and market development, is understood to be preparing a new policy paper for the end of this month.
Several drafts have already circulated to commissioning support sector leaders.
NHS England is still working on its proposals. However it is currently suggested that:
CSUs should become autonomous, but there should be no deadline for this to happen.
NHS England could set up CSUs with working capital to enable them to operate after they become independent. This would be offered as a loan on a commercial rate. However, whether this will be available will depend on whether it is affordable to NHS England, which could affect the timescales for making CSUs autonomous.
Restrictions on the kinds of independent organisation a CSU can become should be partially relaxed. A menu of four organisational forms was published in 2013. It is now suggested that CSUs should be free to suggest alternatives, but some options will not be allowed, including being sold off to the private sector, and remaining within the NHS.
CSUs will be subject to a "light touch" assurance programme before they are allowed to become independent. This will assess their financial viability, governance, risk management systems and commitment to treating staff fairly.
Autonomous CSUs would be obliged to maintain a focus on the NHS, and stay aligned with NHS England's strategies for commissioning intelligence.
There would be safeguards against "windfall gains" for CSUs' new owners, preventing senior leaders making large amounts of money from autonomy.
NHS England would not put up anyone to interview on the subject.
However, a statement given to HSJ raised the possibility of further changes to the number, size and shape of CSUs as a result of ongoing procurements for support services by clinical commissioning groups and shrinking budgets.
An NHS England spokesman said: "CCGs are currently reviewing the services CSUs and other providers offer them, and the results of these procurements will help shape the configuration of CSUs in an era of continuing reductions in back office costs."
Private consortium eMBED last month won a £62m commissioning support deal in Yorkshire and Humber because its bid trumped those of competitor CSUs on "value for money".