Leading think tank calls says legislation needed to give STPs 'statutory footing'
Two ACS leaders point to legal issues
Legislation not expected in this Parliament
Legal change is needed for sustainability and transformation partnerships to be successful, a leading think tank has said.
It comes as leading figures developing "accountable care systems" have indicated that a change in the law would be a big help for their work.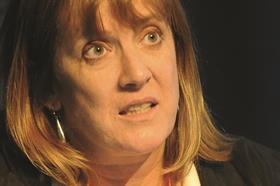 A report on NHS reform by the left-leaning IPPR think tank, shared with HSJ, called on government to "amend existing national legislation to better enable the pooling of budgets and commissioning functions locally".
The IPPR said that STPs have "no statutory footing", and that the current law could "block" the "integration of commissioning function and provision".
Even if competition rules and the provider/commissioner split could be overcome, the report said, then there would still be a "significant gap between the system that the legislation describes, and the one that exists on the ground. This will make it nearly impossible for people on the outside to work out who is accountable and where decisions are taking place".
At the NHS Confederation earlier this month, leaders of two of the first eight accredited "accountable care systems" – a development of STPs aiming to bridge the divide between commissioners and providers – voiced similar concerns.
Speaking at the event, Amanda Doyle, Blackpool and Fylde coast ACS lead and Blackpool Clinical Commissioning Group chief officer, said at the conference: "If there is anything that we can ask legislatively… we need something, even it is small, that allows us to progress ACSs.
"To get rid of some of those barriers to integration that we are currently working around. We are skating very close to the line around issues [such as] competition and tariff."
Sir Andrew Cash, leader of the South Yorkshire and Bassetlaw ACS and chief executive at Sheffield Teaching Hospitals Foundation Trust, said there was potential in some areas that "in a year's time we could be talking about systems that are against the law".
The Conservative general election manifesto this year indicated it would consider legislation to move away from the internal market, and to ensure "accountability". Officials were preparing to put forward changes to allow the transfer of responsibilities around the system, and give regulators and health systems more powers over independent foundation trusts.
However, it is widely understood that legislation is now highly unlikely in this Parliament as the party is governing with a minority. Officials are discussing whether further workarounds are possible.
The IPPR report also called for a new "NHS tax" to provide a further £3.9bn a year, and for stronger national leadership of service modernisation.
Research fellow Harry Quilter-Pinner said: "It is an open secret that STPs are an attempt to undo some of the damage caused by the Health and Social Care Act, however it is difficult to do this without the use of legislation.
"IPPR is arguing that part of the solution to the problems preventing STPs from driving real change in the system must involve wrapping governance around STPs both to give them real power but also to make them more accountable for how they use this power."