NHS England has withdrawn the experts it sent to support Capita with its £330m primary care support services contract
Authority sent senior team two years ago to help the outsource giant resolve widespread problems
News comes despite warnings in January from the BMA over continued failures of Capita's service
NHS England has withdrawn a team of senior experts that were embedded at a service outsourced to Capita amid continued concerns about the unit's performance, HSJ can reveal.
The national commissioning body confirmed to HSJ it withdrew the expert team, sent two years ago to support Capita with its struggling primary care support service, last month.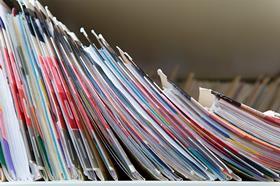 The news comes despite recent warnings from the British Medical Association over the continued failure of the service and claims it has not improved since it was taken over by the outsourcing giant in 2015.
Capita attracted attention in Janauary after issuing a profit warning, which ignited fears from GP leaders about how this might affect services provided to the NHS, including PCS.
NHS England and Capita said the move was not related to these recently reported issues.
In 2015, Capita was awarded a £330m, 7-10 year contract to run PCS services, previously delivered by NHS England, and has since been subject to long running criticism about the quality of service.
In October 2016, NHS England confirmed it had "embedded" a team of its employees into Capita's PCS team to support the struggling service. The team included Jill Matthews, who previously led the service at NHS England before it was outsourced.
The national commissioner has now told HSJ it withdrew the team last month. An NHS England spokesman said this was "in line" with an agreement made between the organisations in September 2016.
He said: "The embedded team was always intended as a temporary arrangement and NHS England will continue to manage Capita's contract and performance requirements through our weekly operational and management meetings."
In 2016, NHS England said it was "embedding a team of NHS England experts alongside Capita to more quickly and rapidly resolve issues".
However, GPs say services have not been improved. A letter from BMA GP committee chair Richard Vautrey to NHS England, dated 16 January, said: "I am writing to you to express our disappointment that we have not seen the necessary substantial improvement in the outstanding issues we have continuously raised about the service delivery of [PCS]…
"While any new organisation takes time to take over services effectively, the situation has gone from bad to worse since Capita took over the service almost two and a half years ago."
On 2 February, the National Audit Office said it would be investigating a clinical correspondence backlog, of 162,000, which GPs had sent to Capita in error.
The NAO said this followed a backlog of 580,000, which was first reported to NHS England in 2016. In October 2017 the national commissioner reported a new backlog of 162,000 items.
Capita was approached for comment.
This story was updated at on 12 February after HSJ was alerted to an error in its details of the NAO report.