An NHS England director has been appointed to the first managing director post of an "accountable care system".
Wendy Saviour, currently director of commissioning operations for the North Midlands, will take up the role for the Nottinghamshire ACS – one of eight areas chosen to develop the model.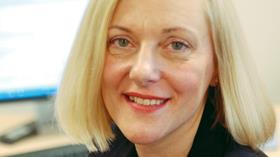 It will mean the area has no NHS England director of commissioning operations – the lead local area director – responsible for Nottinghamshire. Instead, Ms Saviour will be responsible for NHS England oversight and assurance while sitting within the ACS. Her substantive employment will remain with NHS England.
It is a similar arrangement to that in the Greater Manchester devolution area, where director Jon Rouse is employed by NHS England, and that being developed in Surrey Heartlands. Nottinghamshire county council deputy chief executive David Pearson will remain the sustainability and transformation partnership lead, working with Ms Saviour.
The role covers the Greater Nottingham and Rushcliffe area, which is the "early focus" of the ACS, and Mid Nottinghamshire, which is working as a separate system and new care model vanguard. It will focus on service transformation and delivery in priority areas.
Stuart Poynor, who recently stood down as Staffordshire and Stoke on Trent Partnership Trust chief executive, will become DCO for the remainder of the North Midlands patch: Staffordshire, Shropshire and Derbyshire.
The change was put forward by NHS leaders in Nottinghamshire and is not expected to be replicated in the immediate future for other areas.
However, NHS England has said it wants to move more of its resources to STPs and ACSs and is working, with NHS Improvement, on changing their regional and local structures. Referring to NHS England and NHS Improvement's move to joint regional teams in the South East and South West, NHS England chief executive Simon Stevens told HSJ last week: "We'll be using those regions in the next few months to test what a more integrated model would look like. I would expect we'll see more of a movement in that direction come the autumn."
An NHS England spokeswoman said: "NHS England confirms the appointment of Wendy Saviour as the new managing director of the Nottinghamshire STP/ACS. This is a 12 month secondment beginning on 24 July.
"Stuart Poynor is to be the new director of commissioning operations with responsibility for Staffordshire, Shropshire and Derbyshire. This is also a 12 month secondment. Mr Poynor is currently the chief executive of Staffordshire and Stoke on Trent Partnership Trust."