NHS England identifies the first nine likely "accountable care systems"
NHS Improvement and NHS England to adopt "one stop shop" approach to regulation
Developing accountable care organisations will "not be a focus of activity" for most places
Individual organisations will not be allowed to hold up progress
NHS England has announced the nine areas most likely to evolve into "accountable care systems".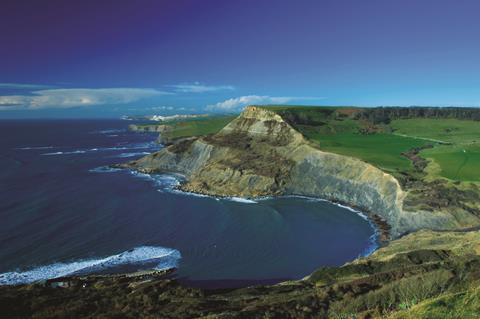 Today's Next Steps of the NHS Five Year Forward View document names the areas that would be the first to see commissioners and providers come together to take joint responsibility for the health of a defined local population and the resources to deliver care services.
The development of ACSs is part of a blueprint for "abolishing" the annual transactional purchaser/provider negotiations in the NHS. They differ from accountable care organisations in that they would mostly retain existing health and social care structures. The document is cautious about the development of fully integrated ACOs, noting this will not be a focus of activity in the coming years in many areas.
NHS England and NHS Improvement will also take an increasingly unified approach to regulation. From 1 April they will jointly run a "light touch process" to encourage sustainability and transformation partnership areas to come forward as potential ACSs and offer a "one stop shop" on regulatory issues once the systems are established.
The nine "likely candidates" for ACS status
Frimley Health
Greater Manchester
South Yorkshire and Bassetlaw
Northumberland
Nottinghamshire – focusing on two local new care model vanguard areas: Greater Nottingham and the South Nottinghamshire
Blackpool and Fylde Coast – potentially spread to other parts of the Lancashire and South Cumbria STP
Dorset
Luton, Milton Keynes and Bedfordshire
West Berkshire
In an interview with HSJ, Simon Stevens said some ACS areas may not be whole STPs, citing the example of West Berkshire, whose ACS plans have been known for over a year.
He said ACS sites selected will not necessarily be the top performers but "those that are going to make it work and [where] there is a credible reason for thinking that [the development of an ACS] will accelerate their performance".
The delivery plan sets out how NHS England will grant greater freedoms to ACS areas – if they sign up to a series of new measures.
These include agreeing to regional performance contracts, moderating activity growth "assertively" and committing to the wider ambitions set out in the delivery plan faster than other regions.
In exchange, the ACS will be granted "far more control and freedom" and be given a single financial control total – "effectively abolishing the annual transactional contractual purchaser/provider negotiations within their areas".
ACS areas will be given devolved transformation funding packages from 2018, which may include the "bundling together" of national funding for GP Forward View actions, mental health and cancer, as well as "delegated decision rights" about primary and specialised commissioning.
They will also have a "single 'one stop shop' regulatory relationship" with NHS England and NHS Improvement.
In exchange, the ACS must ensure the creation of GP clinical hubs, develop acute sector networks or mergers, and still allow payments to third party providers to maintain patient choice.
The NHS England chief executive said the ambition was for ACS areas to cover half the population of England by 2020.
For those systems not forming an ACS, the delivery plan said NHS England will provide funding for an STP leader to work at least two days a week.
STPs will also now be expected to form a basic "governance and implementation 'support chassis'", which will include an STP board and CCG committees in common.
The document also made clear that national leaders would not tolerate individual organisations holding up progress.
It said: "In the unlikely event that it is apparent to NHS England and NHS Improvement that an individual organisation is standing in the way of needed local change and failing to meet their duties of collaboration we will – on the recommendation of the STP as appropriate – take action to unblock progress, using the full range of interventions at our disposal."
On ACOs, the document said that while some areas are "on the road to establishing an ACO" the process will take several years and it will not be the "focus of activity" for most.
It defined an ACO as one where commissioners have a contract with a single organisation for most of its health and care services. This has been an explicit aspiration of many STPs and new care models vanguards – including some on the list of likely ACS sites including Northumbria and Salford.