Pharmaceutical companies need to emphasise total product value and real world, quality of life outcomes to determine which therapies to develop, writes Pierre Anhoury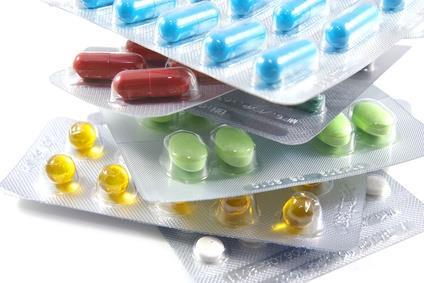 As those in the industry realise, meeting efficacy and safety thresholds does not always guarantee that a new therapy will succeed or reach the market.
'Most pharmaceutical companies are still using obsolete clinical trial plans and short lived product commercialisation strategies'
Patients, providers, payers and regulators want pharmaceutical companies to demonstrate that new therapies deliver distinctive value to gain providers' support and justify reimbursement by payers. Accenture therefore emphasises that pharmaceutical companies must create a new operating model that puts value management at the core of research and development and commercial decisions.
Globally, regulators are requiring pharmaceutical companies to demonstrate initial and long term product value. Many regulators and payers are insisting on a "phase V" trial to document long term economic, social and quality of life impact of a product after it is launched. As a direct result, both the Federal Drug Administration in the US and the European Medicines Agency are becoming more sensitive to the holistic effects of a drug.
Economics is a dominant factor driving the emphasis on value. National health services and insurers are still dealing with the impact of the global financial crisis and healthcare reform legislation, which have squeezed profit margins. Payers are consolidating at a worldwide level. Bigger and therefore more important payers can exert stronger pricing pressure on pharmaceutical companies to contain costs and leverage buying power to demand a demonstration of value for money and proof of positive outcomes to justify reimbursement.
Despite these changes, we've found, unfortunately, that most pharmaceutical companies are still using obsolete clinical trial plans and short lived product commercialisation strategies that don't emphasise value.
The results of these gaps are more conditional approvals, more requests for risk evaluation, limited reimbursement, and poor overall market performance. The focus on value necessitates retooling corporate operating models so that processes and capabilities emphasise value management early in the product development cycle.
Five tenets that facilitate value management
Five basic principles that pharmaceutical companies should embrace to move away from a phase based, sequential approach to securing regulatory and reimbursement approvals, and toward a value management focused approach are as follows:
Nurture a global, cross-functional focus on value. Value management is an operating model incorporating cross-functional collaboration and external stakeholder input to proactively identify and demonstrate drug's value drivers. A company must foster global adoption of such a model across all levels of R&D, commercial senior leadership, managed markets and payer relations teams. Unfortunately, such collaboration among corporate functions is sporadic and inconsistent. There must be tighter collaboration between R&D, market access and commercial functions, including sales and marketing, all of which have close relationships with providers and customers who can provide feedback on which disease states warrant investment. Not only should research incorporate cross-functional and local market input to validate primary, secondary and exploratory end points across phase III, IV and V trials, but it must also do it in order to verify that clinical and value measures matter to a global audience.
Evolve traditional commercial roles to focus on value. Today, most commercial functions focus almost exclusively on phase III trial results to secure regulatory approval, gain market access, generate demand and drive sales. Pharmaceutical companies need to change key commercial roles to emphasise value when dealing with internal colleagues and when collaborating with external stakeholders. At the forefront of this change, some US companies have run early phase collaborative pilots in which payers and providers become "thought partners" with disease state knowledge relevant to phase I and II activities. The collaborative approach refines product development, and confirms that more patients within a specific disease category benefit from new therapies.
Invest in IT to help drive value. Usually, the primary focus of IT involves supporting clinical trials. This focus has led to an IT function built on two core capabilities: clinical data management for phases I to III and pharmacovigilance for tracking adverse events. But the growing use of electronic medical records systems is providing unprecedented amounts of data to pharmaceutical companies. The challenge for pharmaceutical companies is to develop the data management and analytical capabilities needed to make cost efficient use of this data to improve outcomes. Specifically, we recommend investing in a clinical data management capability that can support clinical and value measures captured in phase IV and V trials and can incorporate data globally. To collect value driven data, organisations need to identify and integrate new data sources including pharmacy, patient advocacy and pre-profiled patient registry data. Pharmaceutical companies also should investigate innovative technologies, such as report patient monitoring, which could strengthen the quality and quantity of data sources in support of value.
Embed value management as a continuous process. The value dossier − which contains all the relevant information provided by the pharmaceutical company to allow payers and regulators to make an informed decision (ie: clinical, economic and social data can be retooled to provide better support in securing maximum reimbursement). Today, payers usually are neither asked to provide input into the development of the dossier, nor do they consider the outputs as a major factor in negotiations. Pharmaceutical companies can change the dossier so that it documents value findings from phase II through to V. The value dossier needs to incorporate critical feedback from a broad range of external stakeholders, and should be developed by a cross-functional value team. If executed properly, a dossier will position the brand to enhance sales, optimise patient outcomes and rationalise total healthcare costs.
Expand and redefine relationships with stakeholders. Because market access and adequate reimbursement hinge on demonstrating value throughout development and after launch, it is advised that pharmaceutical companies reorient their relationships with stakeholders − such as payers, regulators, physicians, patients and patient associations − to maintain an ongoing dialogue with many of them simultaneously.
Pharmaceutical companies should gather additional input and value measures from healthcare professionals, including regional and local thought leaders, pharmacy and therapy committee members, nurses and pharmacists. Companies ought to expand their relationships with regulators to gather feedback on key value measures before trials are constructed.
Other efforts could include relationships in which payers work with the brand to develop value measures most important to them. Pharmaceutical companies should also develop ties within the patient advocate community to understand what value measures would have the biggest impact, and they must involve diagnostic partners early in clinical trial development to identify and validate potential biomarkers.
Adopting a value management focus will require new role definitions and personnel responsibilities at the global enterprise level and within individual markets. This would not necessarily involve hiring more employees. But it is a significant corporate cultural change that will require process reengineering, a specific training programme and a comprehensive effort encompassing commercial and non-commercial functions alike.
Pierre Anhoury is managing director of Accenture Life Sciences, Europe, Africa, Middle East and Latin America