Several areas will "graduate" from the better care fund to more advanced models of integration
Framework being published soon will invite applications
Only a handful of areas expected to be chosen to pilot the changes
Several areas will "graduate" from the better care fund to more advanced models of integration during 2017, under government proposals to be published shortly, HSJ understands.
The 2017-18 better care fund framework, due to be published by the government soon, will invite applications from NHS organisations and local authorities.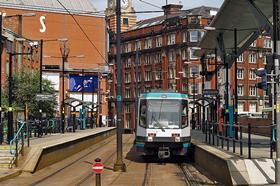 They would take a bigger step towards joining health and social care functions, and be freed from checks and reporting involved in the better care fund, which many organisations have complained about.
Only a handful of areas are expected to be approved to trial the move in 2017-18, HSJ understands. They are likely to include areas well known for having taken forward integration between health and care, such as several parts of Greater Manchester.
The policy framework is due to set out tests for approval, which are likely to include that the NHS and local government are already pooling more than the minimum required under the better care fund, HSJ understands. There are also likely to be other measures of strength of relationship and development of health and care integration.
The move was planned in the 2015 spending review document, which said: "Areas will be able to graduate from the existing better care fund programme management once they can demonstrate that they have moved beyond its requirements." It also repeated the government's policy that "by 2020 health and social care [will be] integrated across the country".
Areas are expected to be able to move to a range of different arrangements instead of the better care fund. The spending review cited "accountable care organisations, such as the one being formed in Northumberland, to create a single partnership responsible for meeting all health and social care needs"; "devolution deals with places such as Greater Manchester, which is joining up health and social care across a large urban area"; and "lead commissioners such as the NHS in north east Lincolnshire, which is spending all health and social care funding under a single local plan".
The shift comes amid huge pressure and widespread failings in the care sector, and after the government adjusted its council tax limit rules at the end of last year. It is also reviewing its policy on care funding and integration.
The Department of Health has been approached for comment.
Government seeks areas to 'graduate' from BCF this year
1

Currently reading

Government seeks areas to 'graduate' from BCF this year

2