Health systems have been told to nominate a single leader to oversee their sustainibility and transformation planning this year.
A letter sent by national bodies to NHS organisations yesterday asked each area to submit governance plans – including a single "named person" who it indicates should be a chief officer/executive – by 11 April. They will also have to submit analysis of how they fall short on finance, care quality and health and wellbeing; and a list of priorities for their sustainability and transformation plans (STP) by the same day.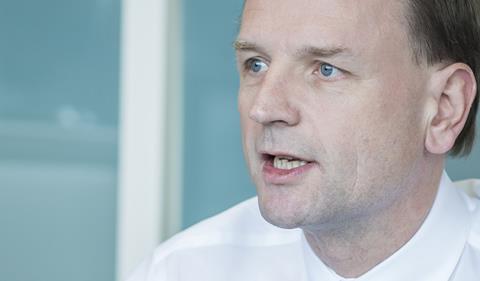 The STP process is the main strategic planning process for the next five years. It requires more joint leadership and agreement of plans than in recent years, and funding rules state that access to sustainibility and transformation funding will be linked to successful STP work.
The requirement in yesterday's letter for a lead individual and formal governance arrangements accentuates the apparent challenge to organisational independence, although the letter does not say the individual will be accountable for agreeing or delivering the plan.
The letter from chief executives of the six national NHS arm's length bodies says: "Each footprint will need to set out governance arrangements for agreeing and implementing a plan. This should include the nomination of a named person who will be responsible for overseeing and coordinating their STP process – a senior and credible leader who can command the trust and confidence of the system, such as a CCG chief officer, a provider chief executive or a local authority chief executive.
"They will be responsible for convening and chairing system-wide meetings and facilitating open and honest conversations that will be necessary to secure sign-up to a shared vision and plan. We would expect to see time and resource dedicated to this system leadership role."
Areas were asked in December to submit their proposed STP footprints – described in planning guidance as "health systems" – by the end of January. The letter from national system chief executives says they have been "encouraged by the speed and enthusiasm" of "most areas" but in some "relationships and strategies are less mature, requiring intensive focus". The footprints have not been published yet.
Many local NHS leaders have queried how STP areas can deal with different levels of planning, and there are known to have been many debates about which STP patch providers should sit in, where they provide services across a large area or across borders. Yesterday's letter acknowledges STPs will not be the right size for all planning and says that for areas with devolution plans crossing STP boundaries "further discussion will be required".
Examples of strong plans from areas that are being asked to submit early will be published near Easter, to encourage others to "set out the actions that will make a difference for local people rather than abstract principles or vision statements".
Other support on offer includes help to "identify and enlist a group of respected individuals who have the experience and credibility to mentor and catalyse system leadership where it is needed… We will make this offer to all local areas that would benefit from individual support to accelerate progress".
The letter also confirms: "The STPs will become the single application and approval process for being accepted onto programmes with transformation funding for 2017-18 onwards."