A High Court judge has criticised NHS England for refusing to fund a drug for a teenager with an exceptional illness and suggested it should also make the drug more widely available.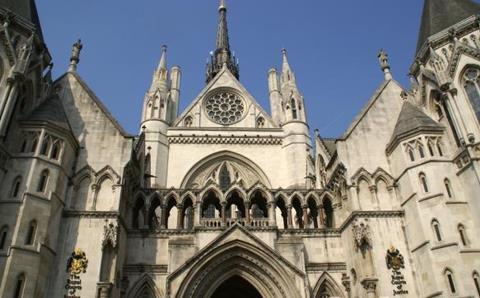 In a damning judgment handed down by the court on Wednesday afternoon, Mr Justice Collins said the national commissioning body should have agreed to fund sodium oxybate for the 17 year old who is suffering with the sleep disorder narcolepsy and cataplexy, which can lead to uncontrolled collapsing.
The judge criticised NHS England's handling of the case after a judicial review in the High Court last month. He said this had caused delays while the girl's condition had worsened.
Justice Collins previously said NHS England's decision to refuse a funding application for the drug was "totally irrational".
His judgment said: "I have no doubt that anyone reading the circumstances of this case would be surprised that sodium oxybate is not available for children generally and for the claimant in particular."
Ahead of a decision by NHS England later this month on whether to make sodium oxybate available to children, he added: "I would only add a hope that this particular problem and a case such as this will go away when the decision is reached whether sodium oxybate will be recommended and in principle available for children."
The judge said the original application for funding made by the patient's doctor in 2014 was wrongly dealt with and should have been referred to NHS England. When the application was passed to NHS England it initially refused to even put it to a panel before legal action was threatened.
"The result of the muddle by the CCG and [NHS England] has been the lapse of time of more than a year during which, as it has since become apparent, the claimant's condition has deteriorated and her future wellbeing has been severely compromised," the judge said.
He explained that NHS England's approach to the funding application rested on a test of exceptionality but he said the girl was "not only not responding to the usual treatment but is deteriorating. This shows that she is suffering from a particularly severe form of her condition.
"Her condition is rare, and her failure to respond to the usual treatment is also rare. Since exceptional cannot mean unique, it is in my view difficult if not impossible to see that the claimant should not be considered to meet the exceptionality test. If she is not exceptional, who is?
"I am satisfied that this case is indeed exceptional to the extent that a decision to refuse the treatment could not be supportable."
He also hinted that failure to offer the drug could be a breach of the Children Act, though this was not part of his considerations. This could leave the door open to future court challenges against NHS England's decisions related to drugs for children.
The judge said the test for exceptionality did not mean a patient needing to be unique adding in its ordinary meaning exceptional meant "no more than a case which does not meet what is normal."
He said NHS England had come "perilously close" to undermining its own policy by arguing that patients who lobby should not be given undue priority and doing so could be discriminatory. The judge said: "the whole point of it is that there will be patients who are entitled to a particular treatment not available generally to others because of their exceptional needs."
NHS England has admitted 180-200 adults and children are already receiving sodium oxybate as a result of clinical commissioning group and historical decisions by primary care trusts.
The Department of Health is also funding private prescriptions for the drug for people whose narcolepsy was triggered by the swine flu vaccine Pandemrix. Since April 2013 there have been nine applications for sodium oxybate for children with only two allowed. The drug costs £13,000 a year.
The girl's father said: "The impact of narcolepsy and cataplexy on my daughter has been devastating. She is at a critical time in her life trying to undertake important exams which will help shape her future. I am delighted to say that as a result of the judge's interim order that the drug be funded forthwith her condition has improved significantly."
Peter Todd, the claimant's solicitor, said he was "delighted" and urged NHS England to "take on board the judgment as it currently considers its policy regarding the use of sodium oxybate in children".