A single health and wellbeing board covering the whole Lancashire and south Cumbria sustainability and transformation plan footprint could be created, in a bid to increase local government oversight of reconfiguration plans.
Leaders of the three upper tier councils in Lancashire are set to meet next month to discuss the possibility of the county's three existing HWBs delegating powers to a single entity, HSJ's sister title Local Government Chronicle has learnt.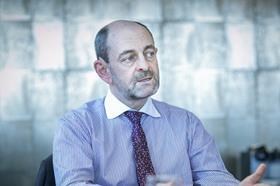 Under the proposal, the single health and wellbeing board in Cumbria will also be invited to delegate responsibility for the south of the county to the new board.
The move is considered necessary by Lancashire council leaders in order to implement the radical regional reconfiguration required, including the probable downgrading of some hospital services to ensure financial sustainability.
Blackpool Council leader Simon Blackburn backed the pan-STP model for a HWB, saying local authorities should be involved at a strategic level due to "demands on the NHS in terms of the STP".
"Invariably councils and MPs take a view which is centred on their particular patch – that is absolutely right," he said.
"But for long term strategic planning purposes you need to have a number of voices around the table and you need to be able to look at things on a bigger footprint otherwise the difficult decisions that need to be made will never be made."
Cllr Blackburn added that under the reconfiguration proposals patients were likely to have to travel further to access specialist services.
"It might not be an end result that everyone agrees with," he said.
The 12 Lancashire councils are currently in advanced discussions with government over creating a combined authority.
However, under the plan it is expected that the existing HWBs would have to remain individual legal entities under the Health Act 2012 and so retain the right to recall delegated powers.
Dominic Harrison, director of public health at Blackburn with Darwen Borough Council, described the creation of a single entity as "extremely complicated" and said councils were still taking legal advice.
He added the "tough decisions" that needed to be made to integrate and reconfigure services by 2020 "probably" could only be effectively implemented with a single board model.
Cumbria County Council leader Stewart Young said he was seeking talks with leaders in Lancashire on the proposals.