One of 10 "shadow" integrated care systems will not become fully operational this year
Seeking two separate system control totals
However, Bedfordshire, Luton and Milton Keynes have agreed to share single CCG chief officer
A leading health system will not become a "fully operational" integrated care system this year as hoped, instead remaining in "shadow" form. 
However, Bedfordshire, Luton and Milton Keynes will move to share a single clinical commissioning group chief officer this year, according to a paper to a board meeting last week.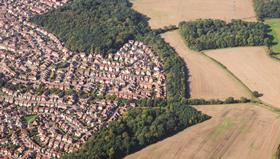 BLMK is one of 10 "shadow" ICS which were identified by NHS England last summer, with the hope they would become "fully operational" for 2018-19.
However, the paper says it "will continue in shadow [form]" for a second year running.
It is not clear why, or what it will miss out on because of this.
However, under 2018-19 planning guidance, ICS are required to produce a single operational plan for the year and indicated that they would adopt a system financial control total. HSJ reported this month that many of the areas had rejected NHS England's and NHS Improvement's terms for taking on the system control total.
The paper to the joint governing body meeting of the CCGs said: "BLMK has sought permission to operate two separate subsystem control totals in recognition of the limited control of resources and risks that occur across MK and Bedfordshire/Luton boundaries." Luton and Dunstable Hospital Foundation Trust and Bedford Hospital Trust are aiming to merge by April next year, and the two areas share a single provider for its mental health and community services.
However, the ICS's three CCGs agreed at the meeting to share a single accountable officer and finance director, with each CCG maintaining a chief operational officer. The paper said the new leadership arrangements will be a "key transitional step to progress… towards an ICS".
It said there were "no plans" to merge the three CCGs, and they wanted "the swiftest possible implementation" of joint leadership, starting the recruitment process for the accountable officer in June. It said NHS England will be "involved" in the recruitment of both the accountable officer and the finance director.
The document said the move will "release scarce commissioning resource to work on the transformation of the system", and that the CCGs hoped it would solve the "substantive vacancies" at director level.
It added that in the "significantly financially challenged BLMK ICS, every opportunity must be taken to reduce transaction cost".
Bedfordshire CCG, the largest of the three commissioners, re-entered NHSE's financial special measures late last year after its forecast cumulative deficit increased to £55.9m at the end of 2017-18.