NHS England is to reconsider its decision not to fund a new preventative drug for HIV which it had claimed fell under councils' public health responsibilities.
The rethink over pre-exposure prophylaxis (PrEP) comes after the national body was threatened with a judicial review over its decision by the National Aids Trust.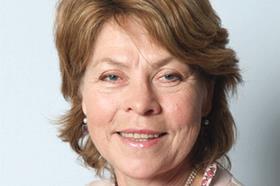 A letter before action, sent on 12 April, said NHS England's division of responsibility between health and local government was "illogical and artificial" and "wrong in law".
It cited an NHS England circular from April 2015 in which the body said it was responsible for commissioning all antiretroviral HIV drugs "including where they are used in prevention". The letter also pointed out NHS England had a "specific duty" to commission services for people with HIV as part of its responsibility for specialised services. Specialised services are those deemed too rare or costly for an individual clinical commissioning group to handle and so are commissioned directly by NHS England.
A spokesman for the charity told HSJ's sister title Local Government Chronicle that NHS England had responded on Monday stating that it would "carefully consider its position on commissioning PrEP in light of [the NAT's] representations".
Izzi Seccombe, the Local Government Association's community wellbeing spokeswoman, welcomed the announcement and stressed "responsibility for funding PrEP should lie within the NHS rather than councils".
She said: "Councils are keen to work with NHS England and the Department of Health to find a solution which can enable this ground breaking prevention method to be delivered throughout our communities."
Under NHS England's processes for determining which new treatments are funded from its specialised services budget, PrEP was due to go to the clinical priorities advisory group for a decision in June, after more than 18 months of consideration.
However, on 21 March NHS England announced it was withdrawing PrEp from this process as local authorities were the responsible commissioner for HIV prevention services. As a result NHS England claimed it would be at risk of legal challenge from companies behind drugs and treatments for other conditions that would be competing the advisory group's approval.
Hertfordshire County Council's director of public health Jim McManus accused NHS England at the time of "attempting to shunt millions of pounds of cost" on to councils.
NHS England told the NAT a meeting would be held in May to decide whether to put PrEP back into the decision making process and if it was approved it would be considered by the advisory group in June as planned.
The charity's chief executive Deborah Gold said: "We welcome this change of mind from NHS England. NHS England had previously told us that it was impossible for them to reconsider their decision. Faced with legal action, they have now changed their mind. We trust that NHS England, when it re-evaluates its position, will come back with a resounding yes."
An NHS England spokeswoman said: "Final decisions on PrEP have not yet been taken, and we have agreed to consider representations from some stakeholders before deciding on next steps on the appropriate way forward."