A national regulator has questioned whether funding earmarked to help NHS trusts cope with winter pressures was actually made available to them.
In a summary of the difficulties faced by trusts in the three months to December, NHS Improvement said up to £700m had been made available to trusts in recent years, but noted there was "no separate fund" in 2016-17.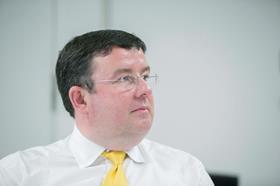 This followed a change of approach in which dedicated winter funding is now added to the general allocations of clinical commissioning groups.
The intention around this was to provide greater certainty around planned investments and the move was supported by local organisations. But NHS Providers said there was a still a requirement for the earmarked funds to be spent on easing winter pressures.
However, in a presentation document used by NHSI last week, and seen by HSJ, the regulator said there was "very little evidence that funding was made available for winter".
It said trusts' financial plans had taken a £200m hit over the three months to December due to lost elective income, a surge in non-elective work triggering a marginal tariff rate, additional unplanned capacity and premium pay for temporary staff.
This meant the forecast deficit for the year moved from £670m at the end of September to £873m at the end of December.
Chris Hopson, chief executive of NHS Providers, said: "When winter pressures money was abolished it was made clear that CCGs still needed to spend an appropriate amount on winter pressures.
"But our members consistently report that this hasn't happened. We understand that commissioners have their own pressures but that's because there isn't enough money in the system."
CCGs' financial positions have significantly deteriorated in 2016-17, due to the need to deliver increased efficiency savings and hold back 1 per cent of their allocations, equating to around £800m.
The NHSI document suggested the change in approach to winter pressures had come into force this year, with £700m provided separately in 2014-15 and £300m in 2015-16. But 2015-16 was the first year in which winter money was added to CCG baselines.
NHS Clinical Commissioners chief executive Julie Wood said: "CCGs invest in a way that aims to support system resilience across the whole of the year including at winter. In 2016-17, instead of receiving separate funding for winter pressures, commissioners received this as part of their baseline allocations, and the way in which individual CCGs have used this will vary across the country, taking into account the needs of their local area.
"CCGs have been working with their provider colleagues to find ways of managing the increasing demand and increasing financial challenges that they and the whole of the NHS face. However, CCGs are also under immense pressure with an ever increasing number of competing demands on their budgets. It is important for the system and those who fund the NHS to work together to find a sustainable solution that secures safe high quality care for patients at all times of the year."
NHS England was approached for comment but had not responded in time for publication.
A spokesman for NHSI said additional winter funds are now included in CCGs' baseline allocations and it "was for CCGs to decide how this funding was allocated".
Dozen trusts named for second consultants turnaround scheme
1

2

3

4

Currently reading

'Little evidence' of winter funds reaching trusts, says regulator

5