Services "likely to suffer" in wake of £750m contract breakdown, say MPs
"Incompetent, grossly irresponsible" NHS bodies showed business acumen which would "embarrass a child in a sweet shop"
NHS England told to address commercial skills gap in NHS after "catalogue of failures"
Cambridgeshire and Peterborough Clinical Commissioning Group has been told by MPs to "come clean" about the potential damage to services caused by the collapse of a £750m contract.
The Commons public accounts committee report is the latest scathing assessment concerning the breakdown of the UnitingCare Partnership older people's services contract. The MPs said it was "grossly irresponsible" of all parties to rush ahead with the contract without sufficient clarity on costs.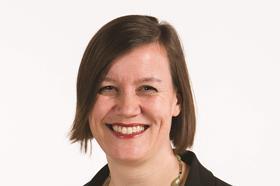 Like previous reviews by PwC and NHS auditors, all parties were accused of "incompetence", serious concerns were raised about regulatory oversight of large contracts by system leaders, and the NHS's commercial skills were lambasted.
As well as allocating blame for past events, the committee also raised concerns about the future of services that were supposed to be covered by the contract.
It said local services were "likely to suffer" following the collapse of the contract, despite the CCG saying when contract broke down in December 2015 that "patients will see services remain".
The UnitingCare Partnership was set up by two Cambridgeshire trusts to oversee a prime provider contract. The five year deal was terminated after eight months because of failure to reach agreement on the contract's cost.
Committee chair Meg Hillier said it "beggars belief" that such a significant contract was "handled with such incompetence", and there had been "a failure of business acumen that would embarrass a child in a sweet shop" by the NHS organisations involved.
She added: "Services for patients are likely to suffer and we will be expecting [the CCG] to come clean about precisely how much damage has been done in terms of future service provision and finances."
Cambridgeshire and Peterborough and Cambridge University Hospitals foundation trusts and the CCG picked up directly unfunded costs of £16m in the aftermath of the collapse.
However, the committee said the contract's collapse meant "£178m of expected efficiency savings" would now not materialise.The CCG "should be clear about the impact" in its area's sustainability and transformation plan and concerns about the future of some services.
The report also ordered NHS England to report back to the committee on what it had done to address the health service's commercial and procurement skills gap by April.
It said the debacle had "exposed weaknesses in regulatory and oversight arrangements" and warned that if these are not addressed similar failures "may reoccur in local initiatives proposed as part of [STPs]".
The MPs approved of NHS England's decision to axe its previous in-house commercial advisers the strategic projects team, which it said was "not fit for purpose".
NHS England and NHS Improvement were also told in an earlier evidence session to improve the oversight and supervision of contracting arrangements to "avoid such catastrophic failures in future".
In response, NHS England published a new framework for assuring major contracts this month – the "integrated support and assurance process" – which has been developed as a response to the UnitingCare contract collapse.
It says national bodies will expect to be engaged with early, before procurement begins or preferred providers are identified, and the service will be checked against the aims of the Five Year Forward View and STPs.
It says: "The decision about whether to procure and award a contract must be one for local commissioners, and the [process] should not and cannot remove this decision to the national bodies. However, the view of the national bodies should form a key consideration for local commissioners."
Cambridgeshire CCG chief officer Tracy Dowling, Chief Officer said: "We have accepted the findings from all of the reviews [so far]. We will fully consider the recommendations in today's PAC report to ensure we have taken account of all possible learning from all the reviews.
"When the contract ended the priority for all partners was ensuring the continuity of services for our patients. Making sure we deliver good quality services to those who need them remains as important to us today.
"We are continuing to develop services along the lines of the model in the UnitingCare contract with Cambridgeshire and Peterborough FT and other providers of older people's services… [and] working with our NHS and local authority partners to develop [our STP] to address the challenges of a growing and aging population."
An NHS England spokesman said: "The hospitals, GPs and community health teams in Cambridgeshire have clearly now learnt from their mistakes over this process, and nationally the NHS has now issued proper safeguards to ensure other local areas don't repeat their approach."