National Audit Office report concludes NHS England lacks strategy for specialised commissioning
Attempts by NHS England and Monitor to rein in spending through the tariff may have hit providers' "financial sustainability"
NHS England says it balanced its specialised commissioning budget for the first time in three years
NHS England does not have an "overarching vison or strategy" for specialised services, the National Audit Office has said.
It also lacks information from all providers on "costs, access to services and outcomes or how efficiently services are being delivered", according to the NAO.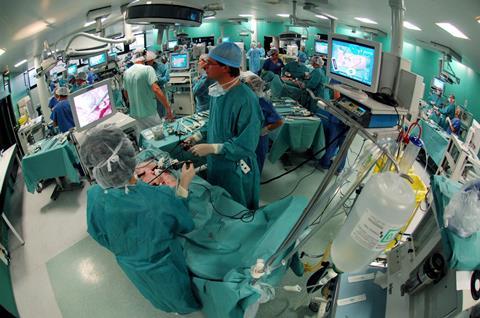 In a report published on Wednesday the auditor said attempts to keep a lid on the growing specialised services budget may have "impacted on providers' financial sustainability", and that NHS England had "underestimated the challenge" of commissioning these services.
The NAO said access to effective but costly new drugs was causing spending on specialised services to grow at a faster rate than for the NHS as a whole. Between 2013-14 and 2015-16 the specialised services budget increased by an average of 6.3 per cent a year, compared to a 3.5 per cent average increase for the overall NHS budget.
This resulted in the specialised services budget being blown by £377m in 2013-14 and £214m in 2014-15.
However, the NAO said attempts by NHS England and Monitor to rein in spending by cutting the tariff may have affected trusts' financial sustainability.
While trusts with a high proportion of income from specialised services were in a better position than non-specialist providers, the NAO's analysis suggests the finances of specialist providers "deteriorated significantly" over the past two years.
Eighty-nine per cent of acute trusts surveyed by the NAO reported that their current income for specialised services did not cover the cost of delivering services.
Furthermore, the average surplus of acute trusts which received 40 per cent or more of their income from specialised services had decreased from 4.9 per in 2012-13, to 2.3 per cent in 2014-15.
The NAO said NHS England had "underestimated the scale of commissioning 146 specialised services". As a result it was forced to hike its resources for commissioning the services from £20m with 307 staff in 2014-15, to £38m with 489 staff in 2015-16.
However, the audit office still questioned the ability of NHS England's 10 commissioning hubs to manage contracts effectively.
It said the national commissioner had yet "to develop an overarching vision or strategy for specialised services", and that it was not clear how these services fitted into the Five Year Forward View.
It said NHS England did not have data for services accounting for about two-thirds of its expenditure, which meant it could not "drive service improvements".
The NAO concluded by saying that until NHS England improved its "strategic and operational arrangements" it was unable to say its commissioning provided "value for money".
It recommended that NHS England develops an overarching strategy, finalises governance arrangements, and makes sure it has the right information and skills to commission services effectively.
An NHS England spokesman said: "For the first time in three years specialised commissioning has successfully balanced its budget this year, which is a major achievement, but the NAO rightly points to the pressure we're having to manage from rapidly rising demand for extremely expensive new treatments.
"But there is no free lunch here, so continuing to balance the books will continue to require difficult choices about investment priorities."