NHS England to launch consultation on congenital heart disease services "soon"
It has not publicly changed its controversial plans but said "no decision" will be made before consultation is completed
Royal Brompton and University Hospitals of Leicester trusts remain at risk of losing their services
NHS England is to consult "soon" on last summer's controversial decisions to remove congenital heart disease services from some hospitals, HSJ has been told.
An NHS England spokeswoman said "no decisions will be made until the consultation has been completed", however the regulator has not publicly changed its intentions stated last July.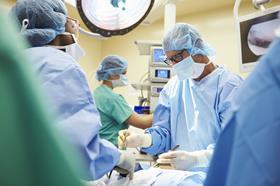 Board papers from one of the hospitals affected, Central Manchester University Hospitals Trust, also said NHS England had told the trust it will be consulted on the national commissioning body's "'minded to' decision".
If NHS England goes ahead with its plans, University Hospitals of Leicester Trust and Royal Brompton and Harefield Foundation Trust would lose their CHD services, and Central Manchester would lose its CHD surgery.
The NHS England spokeswoman said the consultation will "begin soon" but did not confirm a date. A spokeswoman for Royal Brompton said: "We too await details about the consultation, [it was] promised in September, then December, then the new year."
Both Leicester and Royal Brompton hospital immediately challenged NHS England's initial decision last summer. At the time, Leicester chief executive John Adler said his organisation would "use all the means at our disposal to reverse this intention". Royal Brompton's chief operation officer Robert Craig called the decision "extraordinary… irrational and reckless".
NHS England also told HSJ it would not carry out a formal consultation on "level two" services due to the "very small numbers of patients" who might be affected. Instead it will hold direct talks with the affected families, carers and staff. The level two review is focused on hospitals that provide CHD services on "an occasional or isolated" basis.
There have been efforts at reconfiguration of congenital heart disease services, particularly children's heart surgery, over several decades.
The last major set of national proposals made by the NHS was taken to the High Court in 2011 by the Royal Brompton, which would have lost children's congenital heart surgery. The plans were eventually abandoned in 2013, with intervention by Jeremy Hunt and criticism from the Independent Reconfiguration Panel.