Steve Kell is to step down as co-chair of NHS Clinical Commissioners and as chair of Bassetlaw Clinical Commissioning Group.
Dr Kell said he wished to spend more time practising as a GP. He will leave both roles at the end of March.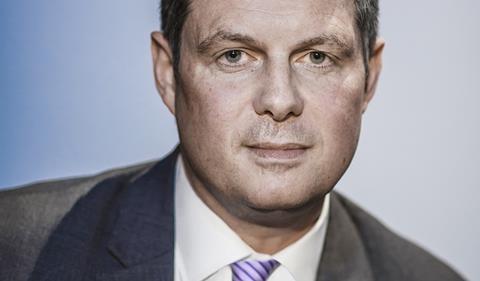 He has chaired Bassetlaw CCG since it was established in shadow form in 2011. He has been co-chair of NHS Clinical Commissioners, the CCG representative body, since its creation in 2012.
He was included in the HSJ100 last year.
Dr Kell said: "It has been a huge privilege being co-chair of NHS Clinical Commissioners, and with the support of my co-chair Amanda Doyle and the board we have driven the organisation forward. I am very proud of the amount we have achieved for our members.
"NHS Clinical Commissioners has been at the forefront of the co-commissioning primary care agenda, we have ensured that there will be no further cuts to CCG running costs and have proved influential on a number of important issues such as the tariff threshold, specialised commissioning and the CCG assurance framework."
On his decision to step down from Bassetlaw CCG's board, Dr Kell said: "It has been a huge privilege to be chair of Bassetlaw CCG, and since 2012 we have made significant improvements for patients and our local population.
"I am also extremely passionate about general practice. I am stepping down from my CCG position to increase my role as a GP and to work with my colleagues to continue to deliver innovative high quality care.
"With the CCG well placed to enter a new planning round and planned staffing changes at my practice, this is the right time to support a successful transition to new clinical leadership locally."
A decision will be made at the end of January as to whether to search for a replacement for Dr Kell on the NHS Clinical Commissioners board, a spokeswoman said.
Julie Wood, the body's chief executive, said: "Steve has played a critical role in helping to establish NHS Clinical Commissioners as the independent voice of CCGs, and his passion and integrity in speaking out for clinical commissioning and clinical leadership has been invaluable, as has his support for the board and team."