NHS England to appeal High Court judgment requiring it to prescribe a drug to teenager with narcolepsy
Patient is soon to turn 18 and has already been told her local CCG will fund the drug from then
Father says appeal is "ridiculous" and "abuse of public money"
NHS England appealing the decision on the basis that the court was wrong to conclude its decision was unlawful
NHS England has been accused of an "abuse of public money" for seeking to appeal a High Court decision that it should prescribe a teenager a drug already offered to hundreds of other patients.
The teenager's parents won a judicial review against NHS England in May. A judge heavily criticised the "irrational policy" NHS England had applied to the girl – who has a severe form of narcolepsy and cataplexy, which causes uncontrolled collapsing.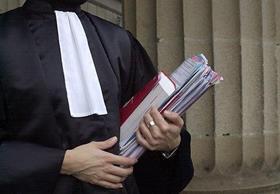 Her father called NHS England's bid to appeal the decision "ridiculous" given his daughter will turn 18 before the case can be heard at the Court of Appeal, and the family have already been told by the local clinical commissioning group that it will fund the drug after she turns 18.
NHS England has also devised a commissioning policy for sodium oxybate for children with narcolepsy and confirmed the girl would be suitable for funding under its policy. It has given the family assurance that it is not seeking to withdraw the funding for the drug, which she has been receiving since May.
The legal case is known to have already cost hundreds of thousands of pounds and the appeal will increase costs further. The family have received legal aid.
In his judgment in May, Mr Justice Collins said the case rested on the test of exceptionality and NHS England had made the wrong decision.
He said: "Her condition is rare, and her failure to respond to the usual treatment is also rare. Since exceptional cannot mean unique, it is in my view difficult if not impossible to see that the claimant should not be considered to meet the exceptionality test. If she is not exceptional, who is?
"I am satisfied that this case is indeed exceptional to the extent that a decision to refuse the treatment could not be supportable."
Since receiving the drug, the girl's condition has improved dramatically. Her father said: "She is just a different person to who she was before the narcolepsy took over. Her mood has improved, she's lost weight and her self-esteem has improved."
After learning NHS England was going to lodge an appeal, he said: "It's pretty disappointing to be honest. It becomes irrelevant when she turns 18 and she is out of their control so it's just an abuse of public money and I can't see any benefit to anyone in them appealing it. It's ridiculous…
"The judge did make the point that his ruling was not setting a precedent, which makes it all the more ridiculous in them appealing it. The last 18 months have been very stressful. It has put a huge amount of strain on the family and it hasn't come to an end yet because we will defend the appeal."
The father, who cannot be identified for legal reasons, said he believed NHS England's actions were "discriminatory" because up to 200 people currently receive the drug to treat narcolepsy.
He said: "They are already funding sodium oxybate for other people with narcolepsy so we don't see why we should be any different. It's equality with everybody else, we have got a child with the same condition as others receiving the drug but we get treated differently."
NHS England said it was appealing the decision on the basis that the court was wrong to conclude that NHS England's decision was unlawful. A spokesman said NHS England would not comment further at this stage.
Last year HSJ revealed the existence of an ex gratia scheme established by the NHS to fund sodium oxybate for patients with narcolepsy caused by the swine flu vaccine Pandemrix.
The scheme was criticised as "bizarre and iniquitous" by consultants as it meant some patients with narcolepsy since birth were refused the drug, while other patients would receive the medicine funded by public money.