At least 900 surgeries to be relocated under CHD proposals, despite concerns over staffing at affected hospitals
Three out of the 10 sites singled out for the "risks" they pose to patients
NHS England review into PICU services accelerated as closure of some CHD services will impact national critical care capacity
NHS England has warned that hospitals face a "significant challenge" having enough staff to manage increases in operations if its proposals to centralise congenital heart disease surgery go ahead.
At least 900 surgeries a year could be relocated, its consultation revealed today.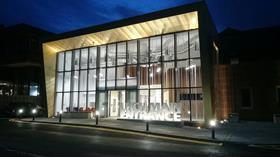 NHS England's impact assessment panel said the 10 hospitals that would continue to offer CHD services "may find it difficult to recruit the necessary staff", especially in paediatric intensive care.
It also raised concerns that about the "resilience of surgical teams at several hospitals". It said some teams "are not sufficiently robust due to an over-reliance on locums or key individuals" and there was a "lack of clear succession planning" at a number of trusts.
NHS England has said that by 2021 every hospital undertaking CHD surgery must have a team of four surgeons who perform a minimum of 125 operations a year.
The panel raised specific concerns at three out of the 10 sites: Liverpool Heart and Chest Hospital, Barts and Newcastle. NHS England acknowledged the findings and said a "higher level of support will be needed" at those three centres.
If the proposals go ahead, University Hospitals of Leicester Trust and Royal Brompton and Harefield Foundation Trust in London would lose their CHD services, and Central Manchester University Hospitals FT would lose its CHD surgery.
The consultation document said as a result, Barts Health Trust will take on 110 per cent more operations a year. The impact assessment said this would be a "significant challenge" for the trust.
There was a "moderate risk" to patients as result of this increase, with the document citing concerns that Barts had only been delivering the most complex CHD services since 2015 and was currently in financial special measures. It said it would need to "partner" with Great Ormond Street Hospital in order to "provide assurance of the development of its service".
The impact assessment also said Liverpool Heart and Chest Hospital FT posed the "most significant risk" among the 10 hospitals taking on additional activity under the plans.
It will be performing the most complex surgeries for the first time and the document said the trust "could not provide convincing assurances about how and when [additional capacity and workforce] would be provided". It also noted that the hospital is currently breaching its referral to treatment waiting times for cardiac surgery.
The plan to continue surgery at Newcastle upon Tyne Hospitals Foundation Trust, because of its importance to paediatric transplant surgery, represented "real risks", the paper said. It said it was not expected to meet the standards demanded by NHS England by 2021. NHS England accepted the hospital needed more time to meet these standard by no final deadline has yet been set.
Despite these concerns, Professor Huon Gray, the national clinical director for heart disease, said "nothing had changed" since NHS England's proposals were published last summer. He said "no decision" would be made until after the consultation ends in June.
NHS England accepted that paediatric intensive care units in Brompton Hospital and Glenfield Hospital in Leicester would become "unviable" under the plans. This would have an "impact" on both hospitals offering paediatric ECMO heart and lung support services, and the paediatric respiratory services at Brompton. Brompton says it is currently the European leader in offering specialist services to children with Cystic Fibrosis.
As a result, NHS England is accelerating its national paediatric critical care review into PICU beds and ECMO services nationwide. While Professor Gray said it believes there will be adequate PICU capacity, he said if the critical care review makes conclusions different to those the CHD reconfiguration is modelled on it would look again at the suggestions.
A spokeswoman for NHS England said it was planning to publish an "early analysis" of the review in the "next few weeks" to help "feed into the CHD consultation".
Of the hospitals mooted to lose their CHD services, Professor Gray said: "We know that these hospitals are providing very safe care and I understand completely why the clinicians and patients feel the way they do, but this is about creating robust and future-proofed services."
He added: "We know that these hospitals are providing very safe care and I understand completely why the clinicians and patients [of Brompton and Leicester] feel the way they do, but this is about creating robust and future proofed services."
The consultation documents recognised that the plans would have a "significant impact on [Royal Brompton's] finances and reputation", with the trust estimating it would lose £7m a year and 430 full-time equivalent staff. The document said the "financial loss" to Leicester would be "less significant" as it offered a wider range of services.
Stevens: STPs will get 'decision rights' to reorganise trusts and CCGs
1

2

3

Currently reading

NHS England admits staffing risks in heart surgery shake-up