NHS England is to relinquish control of tertiary mental health services to selected local areas in a bid to tackle disconnected commissioning and the controversial practice of sending patients long distances from their home for treatment.
The changes could mean CCGs, NHS mental health trusts and independent providers could band together to make local or regional bids to take on the commissioning of secure mental health services, tier four child and adolescent mental health services, and other specialist services such as eating disorder units.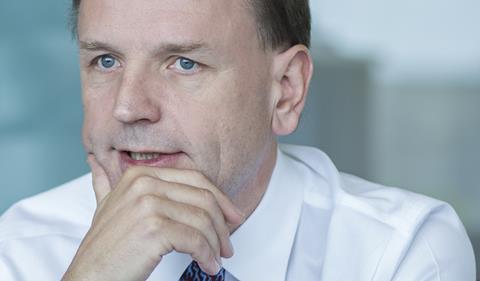 The inability of CCGs and mental health trusts to commission specialist mental health services since 2013 has led to complaints that pathways are not integrated and have contributed to patients being sent far from their homes – in some cases including children sent hundreds of miles for a bed.
Stephen Firn, who is standing down as chief executive of Oxleas Foundation Trust this month, has been appointed programme director to oversee the development of a selection process to identify the first tranche of local areas capable of taking on the new responsibilities.
Mr Firn will work at NHS England on a part-time basis from next month.
HSJ understands legal barriers around the delivery mechanism of how services will be commissioned will need to be overcome to ensure NHS England can transfer its responsibilities.
It is not yet clear whether bids will be accepted on a collaborative basis between local organisations or as a competitive procurement exercise, but HSJ understands around 30 expressions of interest have already been made by a mix of providers.
At the Mental Health Network's annual conference in London on Wednesday, NHS England chief executive Simon Stevens said he wanted to give local areas more control over tertiary services.
He said: "One of the things we have talked about previously and which I am very committed to is the idea that secondary providers of mental health services should have more influence over tertiary funding flows as a way of better joining up care pathways and dealing with the issues of out of area treatments."
Announcing Mr Firn's new role, Mr Stevens added: "We have a huge plan of work and I don't think there is any underestimate of the complexity of this given the funding interactions between what's national and what's in CCG allocations; what the phasing of this looks like over the period and the difficulty in even getting the baseline levels of spend established."
Stephen Dalton, chief executive of the Mental Health Network, said the appointment of Mr Firn and greater control over tertiary services would be very welcome by the sector, adding: "Stephen is one of the most respected mental health chief executives. This announcement signals the type of improvement we need with people who understand the risks of delivering services. It's the best news we have had in a long time."