Eighteen national clinical directors and seven "associate" directors under new NHS England structure
Chris Harrison is NCD for cancer and Tim Kendall is mental health NCD
NHS England said it was reforming previous structure of 23 NCDs to improve clinical advice and "slim down" organisation
NHS England has revealed its new 18 national clinical directors, along with seven previously unannounced "associate" NCDs.
Chris Harrison is the new NCD for cancer and Tim Kendall is the new director for mental health.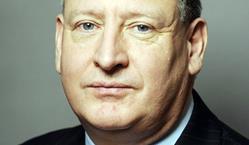 HSJ first reported NHS England's planned shake up of NCDs in November.
The national commissioner said it wanted to reshape its NCDs to create "a more coherent structure" for receiving clinical advice. Simon Stevens, NHS England's chief executive, also said the move was partly driven by the need to "slim down" the organisation and cut costs.
Dedicated NCDs in a number of areas such as neurology, renal disease, and gastrointestinal and liver disease have been cut.
NHS England has moved from 23 NCDs to 18, though it has also recruited seven new "associate" NCDs.
Many existing NCDs have had their contracts renewed, but there are some new appointments.
Chris Harrison, medical director at The Christie Foundation Trust, replaces Sean Duffy as the NCD for cancer.
Tim Kendall, medical director at Sheffield Health and Social Care FT, is the new NCD for mental health, taking over from Geraldine Strathdee.
Martin Vernon, a consultant geriatrician at Central Manchester University Hospitals FT is the new NCD for older people.
The new structure has several differences from the provisional one outlined by NHS England earlier this year. The trauma NCD role – filled by Chris Moran – looked like it was going to be scrapped but has been retained.
An NCD for cardiovascular disease prevention, which NHS England had not previously trailed, has also been created, with Matt Kearney taking on the post.
Of the seven associate NCDs which have been created, three are for mental health.
National clinical directors
Cancer – Chris Harrison
Children, young people and the transition to adulthood – Jacqueline Cornish
Cardiovascular disease prevention – Matt Kearney
Dementia – Alistair Burns
Diagnostics and imaging – Erika Denton
Emergency preparedness and critical care – Bob Winter
End of life care – Bee Wee
Heart disease – Huon Gray
Learning disability – Dominic Slowie
Maternity review and women's health – Matthew Jolly
Mental health – Tim Kendall
Muskuloskeletal services – Peter Kay
Obesity and diabetes – Jonathan Valabhji
Older people – Martin Vernon
Respiratory services – Mike Morgan
Stroke – Tony Rudd
Trauma – Chris Moran
Urgent care – Jonathan Benger
Associate national clinical directors
Children and young people – Claire Lemer
Diabetes – Partha Kar
Elective care – Ramani Moonesingh
Mental health (perinatal) – Jo Black
Mental health (perinatal) – Giles Berrisford
Mental health (secure) – David Fearnley
Older People – Dawn Moody