Clinical reference groups to be cut from 71 to 38
Clinical representatives to be reduced from 14 per group to four, and patient representatives from four to two
NHS England says move aims to ensuring "greater alignment of clinical advisory structures"
NHS England has proposed to reduce the number of clinical reference groups by about half.
CRGs are responsible for advising NHS England on how it spends its £14bn specialised services budget, helping the national body to develop commissioning policies and service specifications.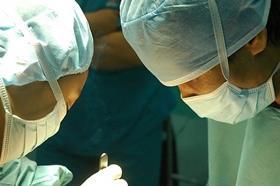 In a document published earlier this week NHS England said it plans to cut the number of CRGs from 71 to 38, with many existing CRGs being merged to create new groups covering multiple services.
The clinical membership of the groups would be reduced from 14 "senate" members to four regional members, and patient representatives would be reduced from four to two.
"Affiliated membership" from colleges and societies will remain at up to four members.
NHS England said the changes were aimed at creating "greater alignment of clinical advisory structures" focused on its "agreed priorities and addressing the challenges set out in the Five Year Forward View".
The plans follow a reduction in the number of NHS England national clinical directors, which are being cut from 25 posts to 17.
Other proposals set out in the document include making CRG chairs a formal NHS England appointment, accountable to one of the organisation's six national programme of care clinical leads, and giving groups extra funds for "increased administration support".
NHS England has identified a potential overspending on its specialised services budget as one its biggest risks next year.
It has also said it needs to "slim down" its operations to cut costs.
Ed McIntosh, from the consultancy Incisive Health, said: "It looks like these changes form part of NHS England's wider efforts to get control over the bill for specialised services.
"The restructuring stands to tighten NHS England's grip over decisions on the use of new medicines, an area of spending which it has previously highlighted as a risk."
NHS England is conducting an "engagement period" on the plans until 10 March. It intends to recruit new CRG chairs and patient representatives that month, with the new arrangements coming into effect in April.