NHS Improvement issues procurement guidance to CCGs
Briefing note confirms new EU rules will force new contracts to be advertised
Regulator emphasises alternatives to competitive tendering
NHS Improvement has told commissioners that competitive tenders are not always needed to choose a provider, following the introduction of a strict new EU procurement regime.
The regulator sent a briefing note to clinical commissioning groups late last week on selecting providers and awarding contracts.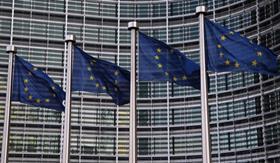 The document, seen by HSJ, confirms that CCGs will be required to advertise new contracts and extensions or variations of existing contracts. This is the result of new EU procurement rules, which have applied to the NHS since April.
It adds that where CCGs receive a number of responses they should not discriminate between providers, and should run a process that enables them to select the best bid.
However, the letter says: "It is not true that all contracts must be awarded using a competitive tender process. There are lots of ways of [selecting a provider], including through an open process or by negotiation."
The note makes no mention of "most capable provider" – a method previously suggested by Monitor enabling commissioners to select a provider without tendering, but which is believed to no longer be applicable since the new EU rules took effect.
The note repeatedly emphasises the importance of engaging with existing providers.
Whenever CCGs are looking to redesign services, for example: "Local providers will have an important role to play in helping them scope what's possible and find the right solutions for patients."
The note also emphasises that CCGs should consider "driving improvement within an existing provider", alongside other options.
It says commissioners should consider the knock-on effects of their contracting decisions on providers: "CCGs will need to think about any potential impacts on other services and factor this into their decision making."
Competitive tenders were "generally not necessary" for elective services because patients are already given choice of provider, it adds.
NHS Improvement says both it and NHS England offer support to CCGs to help them make good decisions about how to award contracts.
Further guidance on the EU procurement rules is expected in the coming weeks from the Department of Health.