New "improvement and assessment framework" for CCGs announced
CCGs' performance in six clinical priority areas to be assessed by independent panels
Commissioning leaders welcome closer working with NHS England area teams but raise fears about ratings being "simplistic"
NHS England has unveiled details of the new "Ofsted style" ratings regime for assessing clinical commissioning groups in 2016-17.
The performance of CCGs will be judged through the "improvement and assessment" framework covering six clinical priorities.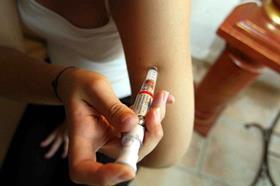 Each CCG will receive a headline rating such as "outstanding", "good", "requires improvement" or "inadequate" for the six areas: cancer, dementia, diabetes, mental health, learning disabilities and maternity care.
The ratings were first announced by health secretary Jeremy Hunt at the HSJ annual lecture last year.
The framework has been given a cautious welcome by CCG leaders, who argue "Ofsted style" ratings will be too simplistic a way to measure performance.
The framework will also cover 29 indicators of CCG performance across four domains:
Better Health – examining how each CCG contributes towards improving population health and reducing demand.
Better Care – focusing on care redesign, performance against constitutional standards and patient outcomes.
Sustainability – how each CCG remains in financial balance and secures value for money.
Leadership – how CCGs work with local partners, governance arrangements and ensuring leaders act with "probity".
The new framework replaces both the CCG assurance framework and the performance dashboards for each commissioner.
CCGs' performance in each clinical priority area will be assessed by an independent panel. These will be chaired by:
Mind chief executive Paul Farmer – mental health.
Alzheimer's Society chief executive Jeremy Hughes – dementia.
NHS Confederation chief executive Rob Webster and Gavin Harding, NHS England learning disability advisor – learning disabilties.
Cancer Research UK chief executive Sir Harpal Kumar – cancer.
Diabetes UK chief executive Chris Askew – diabetes.
National maternity review chair Baroness Julia Cumberlege – maternity.
NHS England said: "This new framework takes an enhanced and more central place in the overall arrangements for public accountability of the NHS.
"To ask CCGs to focus solely on what resides exclusively within their own organisational locus would miss out what many are doing, and artificially limit their influence and relevance as local system leaders."
An initial assessment of CCG performance will be available online in June, followed by an annual assessment from June 2017 that will add information from each local sustainability and transformation plan.
Dr Graham Jackson, co-chair of NHS Clinical Commissioners and chair of Aylesbury Vale CCG, said: "The new improvement and assessment framework gives a welcome commitment to team working between NHS England local area teams and CCGs.
"The quality of these relationships at the local level will be a critical factor to the success of the new framework.
"But, as we highlighted in our consultation response to the framework, there is still some work to do to clarify how the performance of a whole area will affect the judgement of an individual CCG's rating.
"There is still a concern amongst our members that the 'Ofsted style' rating will be too simplistic to describe the range of factors that contribute to a CCGs effective functioning, and could be used as a direct comparator with the ratings CQC gives providers."
NHS England national director of commissioning strategy Ian Dodge said: "The new CCG improvement and assessment framework is intended to embed a 'triple aim' in how CCGs work with NHS England: better health for their local populations, better care for patients, and better value for the taxpayer.
"We've heard support for a greater focus on assisting improvement alongside our statutory assessment function – and that will be the real test of the framework's success."