The national deputy medical director and director of specialised commissioning for the NHS is subject to a police investigation and away from his NHS England role, HSJ has learned.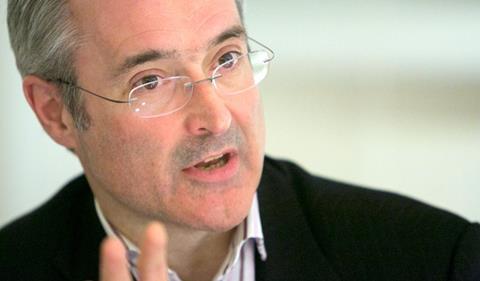 The medical regulator, the General Medical Council, has also restricted Jonathan Fielden from contact with patients.
The high profile and well regarded medic joined NHS England at the beginning of last year. He was previously a medical director at University College London Hospitals Foundation Trust for four years, and has previously served as chair of the British Medical Association consultants committee.
An NHS England spokesman said: "Dr Fielden is off work for personal reasons, and John Stewart has become acting director of specialised commissioning."
Mr Stewart's substantive role is director of specialised commissioning policy. It is thought Dr Fielden has been off work since January.
A notice on Dr Fielden's GMC registration lists several conditions on his practice, with effect from 9 January 2017.
One requirement states: "He must only work in roles which do not involve patient contact and which are within the National Health Service."
Another says: "He must keep the GMC informed of the progress of the police investigation, specifically any revised bail dates and conditions and any criminal charges within 48 hours of any such events."
It is understood Dr Fielden has not been at work at NHS England for several weeks.
In his current role he has been responsible for his organisation's huge specialised services brief, including often controversial decisions about savings and prioritisation in its budget of more than £10bn.
The GMC said it could not comment beyond the registration status.
Dr Fielden has been approached for comment.