The head of the body representing private providers of NHS work has warned Simon Stevens that STPs must act within competition laws.
David Hare, chief executive of the NHS Partners Network, was responding to the NHS England chief executive's comments to MPs that some sustainability and transformation plans will "effectively end the purchaser-provider split for first time since 1990".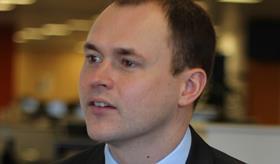 Mr Stevens told the Commons public accounts committee that six to 10 STPs were set to become "accountable care organisations or systems… bringing about integrated funding and delivery for a given geographical population".
The Health and Social Care Act 2012 made several earlier regulations on choice and competition in an area into law.
In response to Mr Stevens' comments, Mr Hare told HSJ: "It is important that with the implementation of STPs and the development of new care models there is not a move towards inflexible monopoly provision of health services and that the legal principles of patient choice, fair treatment of provider and a diversity of healthcare provision are upheld.
"Any changes to the way in which services are planned and secured must act within existing legal frameworks, be in line with the principles of patient choice and plurality of provision, applied consistently across the NHS and based upon strong evidence of improved patient care."
Competition has become a less powerful force in NHS policy circles since Jeremy Hunt replaced Andrew Lansley as health secretary in September 2012. However, there have been recent competition challenges by providers in London, Kent and Yorkshire.
HSJ reported earlier this week that NHS England is understood to be in discussion with several STP areas with a view to them being listed in the Five Year Forward View "delivery plan" to be published next month. These are thought to include Frimley, Lancashire and South Yorkshire.