The number of clinical commissioning groups sharing chief officers has increased by more than half in six months, HSJ analysis has found.
There are now 83 CCGs sharing accountable officers or chief officers – 62 per cent more than in September when there were 52. Forty-eight groups shared a leader last July. There are 209 CCGs in total.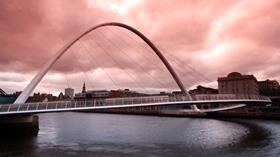 Some of these leaders oversee multiple organisations. The most prolific chiefs are Clare Parker in north west London and Sarah Blow in south west London, who run five CCGs each.
Cathy Winfield (Berkshire West) and Helen Pettersen (north central London) currently lead four groups. Eight other leaders will run three CCGs each from May.
In February, NHS England lifted a three year moratorium on CCG mergers. Before then, Newcastle Gateshead was the only completed CCG merger when it brought together three groups.
Three CCGs in Manchester will merge in 2017-18 and 13 more – across Leeds, Birmingham, Buckinghamshire and Merseyside – have said they plan to merge in future, consolidating into four CCGs.
If all the CCGs which are planning to merge or are currently sharing a chief officer eventually merged, it would significantly reduce the number of CCGs in England – from 211 when they were set up in 2013 to 174.
Before the Health Act 2012 reforms that created CCGs, there were around 150 primary care trusts covering England.
This article was update at 10.35am on 27 March to reflect that Julia Ross will run three CCGs from May, not four.