Six clinical commissioning groups have been accused of ignoring or misrepresenting clinical guidance in order to restrict access to vital surgery.
The Royal College of Surgeons has written to the CCGs in the Midlands strongly urging them to rethink their joint consultation on procedures of lower clinical value, which it says could put patients at risk.
The CCGs are:
Birmingham CrossCity;
Birmingham South Central;
Sandwell and West Birmingham;
Solihull;
Walsall; and
Wolverhampton.
The consultation closed on 14 March.
The letter, sent on Tuesday from RCS council member and commissioning lead Paul O'Flynn, said: "Aspects of the policy amount to rigid thresholds which would act as a barrier to essential elective surgical procedures.
"The RCS has produced clear guidance, accredited by NICE, and this should be fully taken into account in CCGs' commissioning policies. In this case, our guidance has been misrepresented and incorrectly referenced in many places."
The letter challenged the CCGs' plans to only refer patients for hip and knee surgery if their BMI is below 35. It said: "In order to improve efficiency, we believe that reviewing local pathways to support early discharge and identify high risk patients should take priority over implementing thresholds to access."
It also criticised a decision to restrict surgical treatment to only the more advanced cases of varicose veins, saying this could lead to additional treatment being needed later on if symptoms deteriorate.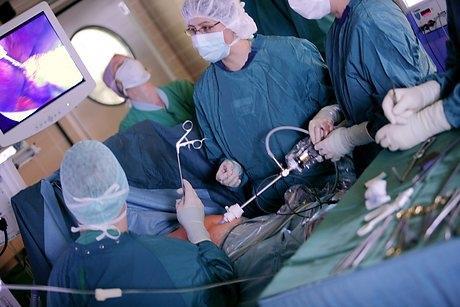 RCS guidance on hernia repair has been "misrepresented" by the CCGs, Mr O'Flynn said. "The British Hernia Society is concerned that the CCGs' policy contradicts available evidence and puts patients at risk," he added.
The CCGs also plan to restrict grommets to children with five or more documented episodes of glue ear. The letter highlighted the risk of hearing loss, and said it is a "concern" that there is no mention of re-testing.
Insisting on performing a tonsillectomy if a patient requires an adenoidectomy "may increase surgical risk for the patient" who may only need treatment for sleep disordered breathing, the letter added.
The RCS also criticised the CCGs for failing to mention physiotherapy or combined physical and psychological therapy for back pain, which "should be the first line of treatment".
A spokesman for the CCGs told HSJ: "Along with a number of key stakeholders, the RCS was asked for its views as part of our procedures of lower clinical value (PLCV) engagement process; we have only just received their formal feedback.
"We have already taken into account many of the valid points raised by the RCS, as part of feedback received through the engagement process, and will continue to do so as we work through each policy.
"Naturally, the review of PLCV policies is very detailed and includes reviewing all the comments that we have received from our stakeholders to inform our decisions.
"We are very pleased that the RCS has now formally commented, to enable us to make sure their views are considered fully and appropriately."