NHS England chief executive Simon Stevens is the fourth most powerful person in the country, HSJ editor Alastair McLellan told the BBC's Week in Westminster last week.
Mr McLellan was taking part in a Radio 4 debate, which also contemplated whether the NHS England chief could become the next leader of the Labour Party.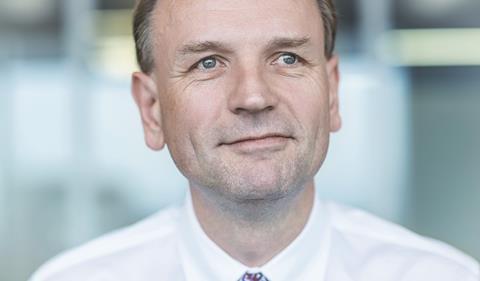 The debate on Saturday was hosted by Huffington Post political editor Paul Waugh, who said Mr Stevens' recent decision to introduce an NHS "sugar tax" underlined "just how powerful and influential he is in Whitehall".
Describing the former Tony Blair aide as "the last Blairite cabinet minister", Mr Waugh asked the HSJ editor to weigh up Mr Stevens' influence.
Mr McLellan said: "I believe he has more power than any cabinet minister. After the prime minister, the chancellor and [Bank of England governor] Mark Carney, he's probably the most powerful person in the country.
"Look at the way he intervened over the negotiations around the comprehensive spending review. A few weeks before the spending review was announced he went public to say that the negotiations were not going well, that the government was in danger of failing the NHS.
"He set the chancellor five tests. He said 'George Osborne you have to satisfy these five tests to meet what the NHS needs'. It's impossible to think of almost anyone else making that kind of intervention and exercising that kind of power."
After the spending review was announced, Mr Stevens said the government had not yet met the test on public health and had only partially satisfied his demands on social care.
Mr Waugh then moved the debate on to the question of whether Mr Stevens might have political ambitions.
He said it was "the dream fantasy scenario of some people in the Labour party to have Simon Stevens leading them" and reflected that figures such as the former director of public prosecutions Kier Starmer had moved from a senior position in public service to politics.
However, Labour MP Gisela Stuart poured cold water on the idea.
Declaring that she would "be exceptional surprised if he took that route", the former health minister said the coalition government's NHS reforms had given Mr Stevens such power that "he's running the NHS in a way that nobody else has ever been able to run it".
This meant it was highly unlikely Mr Stevens would be happy with the relatively little influence exercised by most politicians, she suggested.