NHS England chief executive reasserts commitment to "operational priorities" of Next Steps regardless of election outcome
Stevens: 2017-18 will be a "sleeves rolled up year" in which integrated care is "made real"
There is "a lot of work to do" on workforce, capital and infrastructure
NHS England to announce "practical" measures to drive change next month
Simon Stevens has said "there is no version of reality" in which the priorities of the Five Year Forward View delivery plan will not be needed, regardless of who wins the general election.
The NHS England chief executive reasserted his commitment to the Next Steps plan despite an election being unexpectedly called within a month of its publication, at a King's Fund conference today.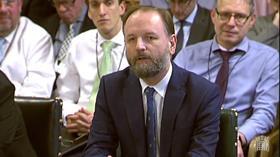 Mr Stevens said: "Without prejudging the outcome [of the election] – we will obviously be guided by the new government – it is pretty clear that the core operational priorities that the NHS set out in Next Steps document are the right things for us to be working on over the year ahead.
"There is no version of reality where we don't need stronger primary care; no version of reality where we don't need more expansive and resilient mental health services; no version of reality where we don't need better health and social care integration – to name just three."
Mr Stevens said that 2017-18 "will be a sleeves rolled up year with a lot of change across the country".
Although Mr Stevens said he has not seen any draft party manifestos, his comments perhaps indicate who he thinks is likely to win the election. Shadow health secretary Jon Ashworth has said Labour will implement an immediate moratorium on sustainability and transformation plans if the party wins the election and will establish a new body to review the 44 plans.
Hinting at future negotiations with government, Mr Stevens said care improvements to date were not about changes to primary legislation but it is "worth reflecting on those and the extent to which they are right for the next stages ahead or the extent to which we adjust". He said that to drive service improvement the NHS needed to be "more flexible about the way the systems we have inherited will flex for the future".
He also said: "We have a fairly clear point of view on what needs doing and what can be done. We will take stock in the light of the election but for most of the frontline staff working across the NHS one of the big questions we have to get right is the workforce agenda; we need to raise our game there [and] we have a lot of work to do on capital and infrastructure."
Mr Stevens said the NHS needs to "move decisively so that for the broader swathe of the country the integration agenda is made real and we are doing that through the accountable care systems". He said these changes were not being made "out of expediency" but were "changes we would want to make even if we were living in the land of milk and honey, which we are not".
The NHS England chief said he is open for an ACS to be led from wherever the "energy to change" is demonstrated, saying that system leadership can emerge from primary care, trusts or devolution approaches such as in Manchester.
Mr Stevens said: "Our country is too large and diverse to take a single approach to improvement, if you really focus on services and outcomes rather than administrative process, you have to allow different evolutionary paths to develop."
He also revealed that NHS England will use the NHS Confederation conference in June to announce "practical" measures that will help drive change in the years ahead. Using primary care as an example, he said NHS England will "set out practical things on primary care that we now want to see layered in in every part of the country in the next 24 months". He also said NHS England will have "more to say" about how STP leaders will be given greater authority to enact change.
In this financial year, NHS England will be "quite substantially realigning" its staff and resources to support local change and allow ACS's to locally "deploy" staff that "currently work in national bodies", Mr Stevens said.