Friday 18 October, 1pm-2pm – #HSJChat
The pressure on the new commissioning system has featured heavily in the news in recent weeks, with support services in particular in the spotlight. Last week HSJ looked at where CSUs would need to improve to guarantee their survival.
To mark the six-month anniversary of the new system HSJ will be hosting a Twitter chat to discuss where it is and isn't working.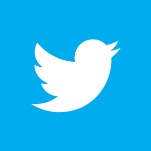 Topics for discussion include:
Is NHS England stifling true local commissioning?
Is competition law undermining commissioners?
Are CSUs adding value?
Are commissioners really in control?
Taking part in the discussion will be NHS Clinical Commissioners co-chair Steve Kell and Bill Morgan, who was an adviser to Andrew Lansley during the creation of the Health Act.
To take part, simply join in on Twitter from 1pm on Friday 18 October, using the hashtag #HSJChat