NHS England chief executive Simon Stevens told Jeremy Hunt specialised services were unaffordable in their current form, papers released today reveal.
Minutes of November's accountability meeting between NHS England and the Department of Health show the health secretary asked Mr Stevens whether specialised services commissioning "could continue to be contained within the current budget".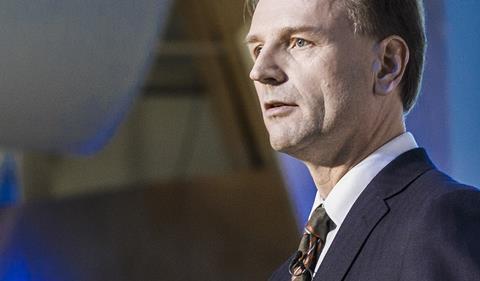 Mr Stevens said "additional investment would be needed but also efficiency savings".
NHS England has an annual budget of £13bn for the 143 specialised services it commissions.
Mr Stevens told the meeting he aimed to tackle the increasing pressure with a "rolling programme of service reviews, [centralised] procurement, and managing high cost drugs."
He also said the DH would need to look at the "affordability of implementing NICE decisions at the current threshold" while NHS England continued "reshaping the supply side economy [and] reducing pricing variation".
Mr Stevens said: "The pressures and demand are mainly being caused by the rapidly increasing number of specialised services available".
Previous NHS England chief executive Sir David Nicholson three years ago said he would reshape the provision of specialised services, pledging to take control of the "commanding heights" of the health economy.
In May, a specialised commissioning committee was established within NHS England, chaired by non-executive director Noel Gordon.
Mr Gordon told the meeting thecommittee focused on the "specific governance of specialised services commissioning" and there were "considerable challenges", with costs likely to increase.
He also appeared to indicate local devolution of NHS services would not trump standardisation of specialised services.
The minutes record health minister George Freeman asking how NHS England how these competing impulses would work together. Mr Gordon replied: "NHS England would be developing a standard governance model in order to hold all commissioners to an agreed national standard for access and quality."