Replacement will combine STP leadership with new role of joint CCG accountable officer
Current leaders of Hertfordshire and West Essex STP were appointed in May 2019
System looking for candidate who "can navigate ambiguity"
A health system in the east of England is looking for a new leader, which will be the fifth appointment to the post since 2016.
The sustainability and transformation partnership for Hertfordshire and West Essex has advertised for the combined role of full-time leader and joint accountable officer for the system's three clinical commissioning groups.
It is the first time the joint CCG role (for East and North Hertfordshire, Herts Valleys and West Essex CCGs) has been advertised.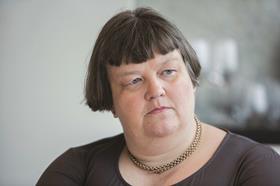 The STP is currently jointly led by Iain MacBeath, Hertfordshire County Council's director of adult care services, and Beverley Flowers, chief executive of East and North Hertfordshire CCG.
The pair were appointed in May 2019 on a part-time basis so they could continue to work in their other roles. They were the STP's fourth leadership team since its inception in 2016, and Ms Flowers was also the original STP lead.
HSJ understands Mr MacBeath and Ms Flowers will not apply for the new job.
An STP spokeswoman said Ms Flowers and Mr MacBeath were appointed on an interim basis earlier this year. She added: "[They] agreed to lead our STP until a decision was reached about the substantive new role/roles our system requires."
The leadership change comes at a time when the STP is developing three "integrated care providers" and seeking to be recognised as an "integrated care system". The intention is for the ICPs to take on some commissioning work.
The advert said the appointee will be "responsible for setting the overall direction, development and leadership of the [system's] three clinical commissioning group and the creation of the ICS". It added that the ideal candidate would be an "inspirational individual… who can navigate ambiguity".
STPs across England are currently deciding how best to structure their management, with some deciding to combine the role with that of the lead commissioner, and others keeping the roles separate.
HSJ has previously reported that more STPs/ICSs are recognising the leadership role is a full-time position. In summer 2016, just 4.6 per cent of STPs/ICS had a dedicated leader. This rose to 24 per cent in summer 2019.