Suffolk STP footprint searching for chair days before submission deadline for plans
Nick Hulme to remain as STP's senior responsible officer
Chair deemed necessary in light of Mr Hulme's role as chief executive of two trusts in the patch
The Suffolk and north east Essex sustainability and transformation plan footprint is searching for an independent chair with just days to go until the submission deadline for the high profile plans, HSJ has learned.
The 44 STP areas are due to submit their plans to NHS England by 21 October and publish public summaries of the plans shortly afterwards.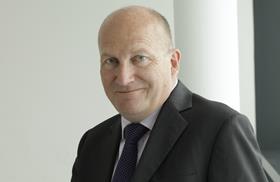 The decision has been made in light of the STP's lead Nick Hulme being made chief executive of Colchester Hospital University Foundation Trust in May, meaning he runs two of the three hospital trusts in the patch. He is also chief executive of Ipswich Hospital Trust.
Mr Hulme will remain senior responsible officer for the STP with the chair being appointed to address potential conflicts of interest and "drive forward the plan", Mr Hulme told HSJ.
He added: "When I got asked to lead the STP, I was only looking after Ipswich. Running Colchester as well has proved very challenging… There's the capacity issue, in that I've got less time [and] it's also difficult for me to be perceived as completely independent when I am chief executive of [two of the acute providers in the STP].
"No one has said 'Nick should stand down', but we decided… an independent chair was a pragmatic approach both to address capacity and the issue of acute reconfiguration."
Mr Hulme said interviews had already been carried out but they had not produced an appropriate candidate. He said it was hoped a chair would be in place as soon as possible.
Acute reconfiguration is a core issue for the STP, with a merger between Colchester and Ipswich expected to be a cornerstone of the plan.
Other STPs have appointed independent chairs, including north east London, which appointed Chartered Institute of Public Finance and Accountancy chief executive Rob Whiteman earlier this month. NHS Confederation chair Stephen Dorrell is independent chair of the Birmingham and Solihull STP.