Confidence in balancing budgets dips from 6.8 points to 5 points
Concern about shifting deficit to CCGs
Redesigning out of hospital services and reducing acute activity remain common approaches to savings 
Clinical commissioning group leaders' confidence in balancing their budgets has taken a substantial knock, according to HSJ's latest barometer survey. 
One hundred CCG chairs and accountable officers responded to the survey, carried out with support from PA Consulting Group during March and the first half of April.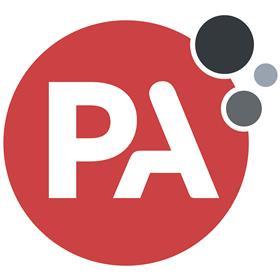 Asked to rate their confidence their CCG would stay within its budget/allocation in the next year, on a 10 point scale, the average was five. Twenty-three per cent rated their confidence as either one or two.
Asked the same question in April 2014, the average rating was 6.8 – 1.8 points higher.
The subsequent financial year, 2014-15, saw 19 CCGs finish in deficit. At the end of 2015-16 it is thought this will have increased to around 30.
CCG leaders have expressed concern about financial pressure being shifted to them in 2016-17. National officials have insisted the NHS provider deficit must be eliminated and several financial rules have been changed to the favour of providers.
The impact of CCGs is not yet known and is expected to be variable, but the drop in leaders' confidence suggests a deterioration.
One CCG GP leader who responded to the survey said: "Over the next two years the provider deficits will be replaced by increasing commissioner deficits. There is at present too little focus on patch wide finances."
Another said: "Virtually all our levers to deliver a balanced budget have now been taken away. The focus is on increased activity and spend in hospitals, which means that the need to invest in out of hospital [and] mental health services will not be addressed. The financial focus on hospital care must be reversed."
Another respondent said: "Better performing CCGs' finances being compromised by the need to prop up health systems elsewhere with 'black hole' finances which leaves little investment for transformation when it is most needed."
The latest survey also asked respondents to identify the most important steps that would be taken to make savings for their CCG and its providers. Each could pick up to five.
The most commonly chosen – by more than four in five respondents – was "extending and/or redesigning out-of-hospital services in order to reduce hospital care costs".
The chart shows the most popular 10 options:
Survey: CCG leaders' financial confidence dips
1

Currently reading

Survey: CCG leaders' financial confidence dips

2

3

4