As electronic health records move us closer to a paperless NHS, what are the current trends in procurement and contracting that will define the year? By Helen Simpson and Andrew Rankin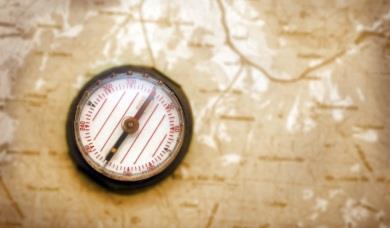 At a speech at a Cambridge Health Network last year, the health secretary Jeremy Hunt said the health service will become "totally dependent" on electronic health records over the next five years. In January 2013 he called for a "paperless" NHS by 2018.
Seemingly, 2014 has started as 2013 did, with health informatics high on the government's health policy agenda. So, what were the trends in NHS procurement and contracting in 2013 and are these trends beginning to reflect those ambitions? What can we expect for the rest of this year?
Fully integrated digital records
In July, the Safer Hospitals, Safer Wards strategy was issued by NHS England. This espoused a fully integrated digital patient record across all care settings by 2018, and confirmed that local providers are free to make investment decisions about the solutions that work best for their organisations (subject to local and national standards).
It described the process by which trusts can apply to a new £260m technology fund, which is to be spent by March 2015. Applicants must match any award received.
'The process to achieving digital integration across the health and social care system will be more gradual than some would hope'
In September last year, Hunt announced an expansion of the fund, which (together with the match funding that NHS organisations are expected to deliver) will see spending on healthcare IT increase to around £1bn under this scheme alone. Organisations must have spent £90m of the first tranche of £260m by 31 March, with the remaining £170m completed by 31 March next year. Expressions of interest have been made and NHS England has already begun to make awards.
As few IT procurements fall below the financial thresholds applicable under the Public Contracts Regulations 2006, trusts will need to ensure that they spend the funding with suppliers in accordance with applicable public procurement law, which mandates that one of four procedures must be used, contract and award notices be published and "general treaty principles" of transparency, fairness and equal treatment are followed.
Public procurement law should not be ignored by trusts; particularly as it is highly likely the Department of Health and NHS England will want to apply quality assurance to the buying process and the trusts' documentation. The award of funding may even be conditional upon such compliance.
Integration of systems
The vision of a future whereby anyone involved in a patient's care will be able to view their medical and prescribing history really ought to make continuity of care much easier. In 2014, many trusts will likely be taking steps to realise that vision; buying solutions that facilitate the passage of a patient through the health and social care system, with data captured once and in a way that professionals can see and write to. Of course, some trusts have already achieved some integration of systems between organisations but, to our knowledge, none has achieved a full electronic care record across primary, secondary and social care.
The technology fund has made available funding to certain regions of the country that will become digital care record exemplars. Although other organisations will look at these regions for a better understanding of what can be achieved, the process to achieving digital integration across the health and social care system will be more gradual than some would hope.
This is partly because the Public Contracts Regulations require that each public body must comply with these rules as they apply to it; and, quite clearly, the NHS is not one organisation. This means that public bodies cannot justify buying decisions solely on the basis of the approach of others in the sector; even where a particular solution is already widely used throughout a local health economy.
Public procurement law
If, then, trusts need to deliver integration, how do they get what they want, and still comply with public procurement law?
While trusts must always be careful to ensure equal treatment of bidders (as well as not inadvertently excluding solutions that might, in fact, have been right for them), the regulations do not prescribe how a public body should determine its requirements. Trusts are entitled to make their own decisions in that respect. It follows that specifications can sometimes only be met by a few in the market for that type of solution.
'Last year saw an increase in the number of trusts in secondary care contracting for the supply of patient administration systems'
Moreover, procurements can be structured as framework agreements with call-off contracts entered into under their terms. Procurement in this way could facilitate the selection of the same supplier by a number of trusts. In effect, this allows a number of trusts to run what is, for the most part, a single process – resulting in those trusts selecting the same solution, and allowing integration much more easily.
The Public Contracts Regulations also allow for direct awards in certain circumstances, ie: without running competition but only in very narrow circumstances. Regulation 14 allows use of a negotiated process without the issue of a contract notice when, for technical reasons or reasons connected with the protection of exclusive rights, the contract may only be awarded to a particular supplier.
This is not a route to take without legal advice and the trust may need to take additional steps to minimise the risk of a third party claiming an illegal direct award (eg: market testing to demonstrate that only one supplier can deliver what is required).
Patient administration systems
As certain legacy systems fell out of support, last year saw a further increase in the number of trusts in secondary care contracting for the supply of patient administration systems. Such systems have historically been about capturing patient demographic information, bookings, referral and inpatient and outpatient information.
'Spending on technology will increase as its potential to deliver efficiency and create savings becomes better understood'
However, while the functionality of a patient administration system is as essential as hospital plumbing, increasingly patient administration functionality is seen as a "given" and trusts are more interested in clinical use of patient record systems. Central to the business case of many trusts in adopting software for clinical health records is the adoption of electronic prescribing and medicine management.
Such software allows the creation, storage and transmission of prescribing and medicines management information, often with functionality that supports clinicians' decision making. This trend will likely continue as trusts seek to benefit from the obvious improvements in clinical safety and potential financial saving in pharmacy budgets that such solutions promise.
A procurement toolkit
In Safer Hospitals, Safer Wards, NHS England said "working collaboratively with trusts [it would] look to develop a procurement toolkit". It added "procurement artefacts will need to be produced and the toolkit could offer example documents to support the various routes of delivery and contracting considerations". The NHS is still waiting for this.
A form of contract for technology procurement is not yet mandated for use within the NHS. In practice, few organisations are willing to write bespoke contracts for their procurements and resort instead either to the former NHS Purchasing and Supply Agency terms for procurement of technology (sometimes referred to as the "CON" family of contracts) or the former Office of Government Commerce's Model ICT Services Agreement. Nor, to our knowledge, does any model form IT procurement documentation yet exist.
It is difficult to predict with certainty what will happen later on in the year but we are confident that spending on health technology will increase as its potential to transform healthcare, deliver increased efficiency and create cost savings becomes better understood.
Helen Simpson is a partner and Andrew Rankin is an associate at DAC Beachcroft