CCGs in legal directions have each spent hundreds of thousands of pounds turnaround directors and other senior roles
NHS England served directions to a number of CCGs in 2015-16
Groups say they have to appoint executives quickly as part of process
NEW Devon spent £335,000 on off-payroll turnaround director in 11 months
Several clinical commissioning groups which are subject to NHS England legal directions spent hundreds of thousands of pounds each on interim executives and directors last year.
CCGs put in directions are often required by the national body to appoint turnaround directors, and/or to have other executive appointments approved by NHS England.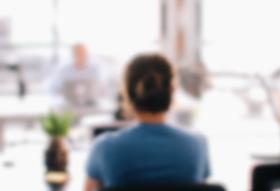 Figures collected by HSJ suggest that this approach is leading to groups appointing directors quickly to difficult jobs – usually interims through agencies or personal service companies at high pay rates.
NHS England said: "It is for individual CCGs to determine the most appropriate use of interim appointments to these leadership roles." However, HSJ has been told that for at least one CCG – Surrey Downs – an NHS England representative sat on interview panels for very highly paid interims.
Surrey Downs CCG, which was put in directions in August 2015, employed an interim director of turnaround from October as a condition of its directions. Anthony Collins cost £195,000 for six months in post in 2015-16.
The CCG also appointed interim chief officer Ralph McCormack in January. For less than three months in the 2015-16 financial year he cost £85,000. Interim director of clinical performance and delivery Steve Hams cost £55,000 for the same period. All three are still in post and were employed through an agency.
Kernow CCG was required to appoint a turnaround director from January after receiving legal directions. It appointed Ian Tipney, through Ian Tipney Consulting, at a cost of £25,000 for less than three months. A note in the CCG's annual report reveals that the annualised cost if he were full-time was £220,000.
Northern, Eastern and Western Devon CCG was also put under directions last August. It already had an off-payroll turnaround director in place, Martin Sheldon, who cost £335,000 for just over 11 months' work.
Bedfordshire CCG was put into directions in May 2015, with NHS England taking control of the appointment of an accountable officer and other members of the senior management team. According to its annual report, Nick Robinson was the interim accountable officer until the end of November, and cost £170,000. Interim chief operating officer since late April Andrew Moore cost £310,000 and is leaving the CCG this month.
The CCG also had a series of finance officers including two interims – David Gilburt who cost £35,000 for two months, and Simon Holden who was there from May to November and cost £175,000. Charlie Wood, the interim director of contracting and performance, was in post for just over five months from late October and cost £135,000. Like other CCGs in directions, it is required to cooperate with NHS England "regarding any appointment to its senior management team". Several of these appointments were made after directions were imposed.
HSJ reported earlier this month that East Surrey CCG – which is also subject to directions – had spent £500,000 on two off-payroll executives. There is longstanding NHS guidance that interims should only be employed off-payroll in exceptional circumstances and then only for a maximum of six months. Off-payroll payments include agency fees and other expenses, but the employer does not have to pay sick pay or pension contributions.
Many of the CCGs said they needed staff with the right skills and expertise to deal with difficult circumstances so had to bring in short term interim support. Surrey Downs CCG said reducing the use of interim staff by making substantive appointments was a "top priority".
Claire Fuller, the group's clinical chair, added: "When setting pay rates for senior staff, we take into account the latest national guidance to ensure we are paying a rate that is appropriate. In some circumstances sometimes we do need to bring in short term, interim support.
"This could be because we have been unable to recruit to a substantive position or it could be because the role is a short term position, where we are bringing in additional support to carry out a very specific piece of work for a limited period of time. For example, when NHS England placed directions on us, we were required to bring in a turnaround director to support our financial recovery so this is what we have done."
Kernow chair Iain Chorlton said: "The salaries of our executive directors are reviewed and approved by our remuneration committee and interim appointments at executive level are approved by our governing body.
"As part of NHS England's legal direction requirements, we were required to contract a turnaround director. This appointment was approved by NHS England and he was contracted from January to March 2016."
NEW Devon said Mr Sheldon had been attracted to the temporary role with a "commercially competitive" package. The governing body and NHS England had agreed the package, which was less than 1 per cent of the expected savings from the changes he would oversee.
Bedfordshire CCG said it had needed to take "swift action" to bring together experienced leaders after a number of resignations.
Troubled CCGs spent hundreds of thousands on interim directors
1

Currently reading

Troubled CCGs spent hundreds of thousands on interim directors

2