Drug used for pain management in palliative and cancer care included in NHS England list of drugs up for review
The Christie medical director says NHS would be doing a "disservice" to patients if it withdrew use of fentanyl
Royal college specialist raises concerns the review will lead to major reduction in use of the drug
Palliative medicine expert says fentanyl is "vital" for patients receiving end of life care
An outstanding-rated trust and a royal college have said NHS England would be doing a "disservice" to patients if it withdraws "unique" pain medication under its new savings plan.
NHS Clinical Commissioners, backed by NHS England, will review the use of fentanyl – a drug mostly used for pain management in palliative care and cancer treatment – as part of a drive to cut spending on "low priority" medicines by £400m a year.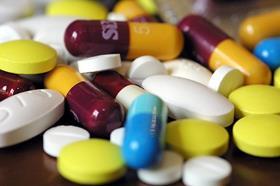 Commissioners are estimated to spend £10m a year on the drug.
Responding to the plans, Wendy Makin, medical director for The Christie Foundation Trust, told HSJ it would be a "disservice" to patients if fentanyl is withdrawn and a "backwards step in pain relief".
Barry Millar, dean of the faculty of pain medicine for the Royal College of Anaesthetists, also queried the review.
He said fentanyl is a "unique product" often used for patients with poor kidney function instead of morphine, and the college's "greatest concern [around the review] would be a major reduction in the use of it".
Dr Millar said if the review led to clinicians having to make individual funding requests to access the drug it would be "catastrophic".
It is not yet clear what the spending review will propose, but NHSCC said there would be no "blanket ban" on prescribing the drug.
Dr Makin said: "It's reasonable to look at how [fentanyl preparations] are used and are we making sure they're used in the patients who benefit from them the most, so maybe there some costs to be reduced there. But I think if they are to be withdrawn it would be doing a disservice to our patients and it would be a backwards step in pain relief."
She said fentanyl is primarily used in two different preparations: transdermal fentanyl, which targets long acting pain; and another preparation that offers instant pain relief. The former preparation is equivalent to morphine but available in patches for patients who cannot take oral medication.
Dr Makin said the second form is "more contentious" and used if a patient is experiencing "breakthrough pain". Despite being more expensive than transdermal fentanyl, the medical director said: "It's important to recognise that for people, particularly with complex conditions or in some specific situation, [immediate release fentanyl] has been an enormously helpful option for pain relief."
Another specialist, Mark Taubert, clinical director of palliative medicine for Velindre Trust in Wales, said fentanyl was "vital" option for patients and restricting access to the drug would reduce the "flexibility" that is important in end of life care.
NHSCC shared with HSJ the analysis it has carried out on immediate release fentanyl compared to immediate release morphine. It found no evidence for the use of the former over the latter as a "first line rescue medication".
Graham Jackson, co-chair of NHSCC, agreed with Dr Millar that individual funding requests would not be an appropriate route for fentanyl.
Dr Jackson said: "We're not looking for blanket bans, we're looking for a considered response and making sure we use these medicines are used appropriately but of course still remaining [patient centred]. I think the most appropriate use of the review for fentanyl would be if it is being used in patients who could otherwise tolerate the oral route then the oral route should be considered first."
NHS England was approached for comment.