Two of NHS England's top clinical directors are leaving the organisation.
Martin McShane, a former GP who was director for long term conditions and mental health, has left to join the private consultancy and commissioning firm Optum as chief medical officer for clinical delivery. He was appointed in 2012, is nearing the end of a three year contract, and left NHS England at the end of 2015.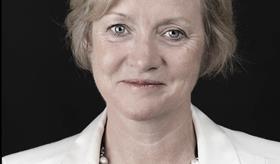 Meanwhile, Geraldine Strathdee, national clinical director for mental health, will be leaving in the next few months. Her contract is also due to expire and she will not be reapplying for the role, HSJ understands.
Over the past year NHS England has made several new appointments to senior service reform roles, including director of new models of care Samantha Jones, and primary care director Arvind Madan.
NHS England is also restructuring its medical directorate, which both Dr McShane and Dr Strathdee were part of. This includes a reorganisation and reduction of national clinical director roles, and it is advertising for posts including national clinical directors to cover mental health and "old people and integrated person centred care".
NHS England declined to comment on Dr McShane's departure.