Five clinical commissioning groups, including two involved in NHS England's vanguard programme, have cut their planned better care fund contributions for next year.
The move has left Bradford Metropolitan District Council and North Yorkshire County Council with gaps in their social care budgets for 2016-17, HSJ sister title Local Government Chronicle reports. A spokeswoman for North Yorkshire council branded the reduced funding "unacceptable".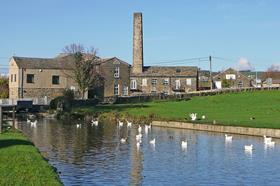 The county council had an agreement with the five CCGs covering its area that their contributions would increase over and above their minimum requirement towards providing £17m of protection for social care budgets. Currently the council receives £12m to protect social care.
The five CCGs are Harrogate and Rural District, part of a primary and acute care systems vanguard; Airedale, Wharfedale and Craven, part of an enhanced health in care homes vanguard; Vale of York; Scarborough and Ryedale; and Hambleton, Richmondshire and Whitby.
In the Bradford district, which makes up the bulk of Airedale, Wharfedale and Craven's patch, the CCG had proposed withdrawing the entire £822,000 it had committed over and above its minimum required contribution.
A report to the council earlier this year warned this was a "mistake and a significant false economy" and would leave the council unable to "properly support timely discharges of patients at Airedale Hospital".
Following discussions with the council the cut has been halved to £411,000.
Ralph Berry, cabinet member for health and social care, told LGC the cut created a "difficult situation" but he sympathised with the CCG who were "staring at a potential deficit".
There are three CCGs in the council's patch. Cllr Berry said the worst case scenario was that the council had to find a way of passing on the reduction in a way that applies only to the residents that live in that CCG.
A spokeswoman for the CCG said the organisation had "reviewed all of its current expenditure" as a result of the requirement for the NHS as a whole to deliver £30bn of efficiency savings over the next five years.
"The CCG has continued its required investment to the better care fund and whilst it has reduced its additional investment compared to last year, has still contributed an additional £400,000 to protect social services," she added.
In North Yorkshire neither the CCGs nor the council would confirm the sums at stake as discussions are still ongoing.
A county council spokeswoman said: "We are currently in negotiations and find the CCGs' initial offer of reduced funding unacceptable. If we cannot reach agreement we are likely to take the issue to arbitration."
"We will continue to work with our partners in developing new and more innovative ways of joining up services to address the financial challenges ahead."
A spokesman for the four North Yorkshire CCGs said they were continuing to provide the required level of funding.
He added: "We recognise the financial challenges faced by both health and social care and we continue to work closely with partner organisations."