The proactive treatment of frailty as a long term condition requires dedicated primary care services to work alongside more established and reactive services in emergency departments and acute wards, say Adrian Woolmore and Simon Brake
With a forecast increase of 4.7 million people aged over 75 by 2040, a dramatic growth in long term conditions and increasing mental health and social isolation issues, frailty is rapidly becoming a top priority for nearly all health economies.
There is a growing body of evidence that frailty is not confined to older people and that it can be treated as a long term condition.
However, while commissioners and clinicians are recognising the need to redefine it as a long term condition, many struggle to put this into practice. Frailty has not been clearly defined in the past, but recent developments are changing this, such as the Electronic Frailty Index and the International Consortium for Health Outcomes Measurement standard outcomes for older people.
However, these developments are not moving quickly into health and social care services designed to specifically support frail people.
Citizens at risk
To treat frailty as a long term condition proactively, dedicated primary care services are needed alongside more established and reactive services in emergency departments and acute wards. This model has been proven by organisations we work with.
Coventry and Rugby GP Alliance has introduced a primary care-led, integrated management approach into their frailty pathway. This allows them to identify citizens at risk and support them in their homes, helping them live independently and reduce pressures on urgent and emergency services.
Furthermore it optimises the use of community and ambulatory services, by utilising outpatient clinics for falls, continence and comprehensive geriatric assessments and involving voluntary and community organisations.
To create truly transformational frailty services, citizens must be at the centre of innovative thinking – and care professionals need the tools and technology that enable them to innovate.
At strategic level, the identification of frail populations can be achieved through powerful analytical tools that provide data mining capability across health and social care records. These tools can be used to establish and maintain up-to-date frailty registers for proactive case finding, manage demand and track interventions and outcomes.
Greatest gains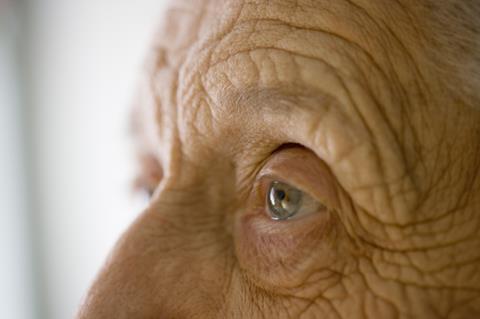 Integrated patient records, population health management and risk stratification incorporating social isolation risks are all necessary for effective and proactive frailty management. One example is the shared care record, which is essential for providing ongoing multidisciplinary care at all risk levels – including identifying those on the register where the greatest health and wellbeing gains can be secured.
Establishing a new multidisciplinary frailty service, such as a dedicated GP service co-located with an emergency department, requires committed clinical leaders with dedicated time, a fully focused project team for innovative transformation management and leadership development to aid positive, interdisciplinary working.
Services that are duplicated or underutilised can be incorporated into sophisticated outcomes-based contracts enhancing the value of services and creating system-wide alignment of outcomes and incentives. This can support balancing progressive, proactive approaches alongside reactive care services.
By thinking innovatively, changing mindsets and creating a more positive attitude towards frailty we can improve care outcomes and experiences
These innovative programmes can deliver benefits quickly. In Coventry and Rugby this has resulted in a reduction in admissions by 38 per cent and in length of stay by 62 per cent from 11.1 days to 4.2 days for the frail cohort when managed and discharged by the integrated frailty team.
Courage to investigate new models of care can unlock health economy capacity and focus valuable care professionals on rapidly reducing frailty risks. In practice, this is seen in innovative new support roles such as "care navigators" or utilisation of the fire service to provide re-settlement services and health and wellbeing checks.
By thinking innovatively, changing mindsets and creating a more positive attitude towards frailty we can improve care outcomes and experiences – and ultimately dispel the myth that frailty is an inevitability we are powerless to change.
Adrian Woolmore is a commissioning director at Capita. He provides deep insight and operational and commercial support to organisations in designing and re-energising care for pathways. Professor Simon Brake is chief executive and director of primary care at Coventry and Rugby GP Alliance. For more information on the work mentioned please contact adrian.aoolmore@capita.co.uk; +44 (0) 7799 532100 or s.brake@nhs.net; +44 (0) 7771 762741.