Community service leaders say performance metrics for the sector are "absolutely essential" to vanguards and STPs
Independent committee suggested community service activity data will not be published next year and could be delayed beyond 2019
NHS Digital denies delay and said community services data will "flow nationally" from next year
Community services performance data will be "essential" to delivering vanguard projects and sustainability and transformation plans and its publication should not be delayed, according to leaders in the sector.
Chief executives at community services trusts have told HSJ integrating more services into the community, reducing hospital admissions and improving prevention measures needs performance data that shows how well the services benefit patients.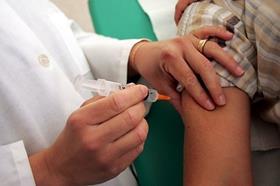 Their comments come after a report from the Advisory Committee on Resource Allocation, obtained by HSJ using a freedom of information request, said it was "unlikely" the community information dataset would be available until after 2018-19.
The report, from a meeting of the committee in April, said: "We have established that comprehensive CIDS data will not be available before 2018-19 at the earliest, and most likely later than this."
HSJ understands a number of senior community services figures have heard about similar delays.
However, the body overseeing the data collection, NHS Digital – formerly the Health and Social Care Information Centre – has insisted all data relating to community services will be "flowing nationally" from next year.
The CIDS will collect data from all community service providers about patients and their interaction with services, including:
immunisation take up;
patient referrals;
consultation types and locations;
infant clinical examination data;
blood spot results;
new-born hearing screening referrals; and
GP practice registration.
An NHS Digital spokesman said: "Information about community services is important.
"As such the CIDS dataset remains very much within current and future plans and this is why collection of CIDS adult data is already mandatory at local level.
"CIDS data will soon be required to flow at a central, national level, following imminent publication of an information standards notice.
"NHS Digital is already mandated to collect data nationally for 0-19 year olds from community services through the children and young people's health services [CYPHS] dataset. This means all data relating to community services will be flowing nationally from next year for all age groups."
Community service providers have been submitting information to the CYPHS dataset since October, but nothing has been published in the last 10 months. NHS Digital said the first reporting of this dataset will be in September and then monthly.
David Law, chief executive of Hertfordshire Community Trust, told HSJ performance data is vital if more services are going to be based and delivered in the community.
Mr Law, who is lead for demonstrating the value of community services at the Community First Network – made up of the 18 community services trusts – said only performance data can demonstrate the value of their work.
He said: "[The dataset] is absolutely essential. My view is we cannot sensibly deliver the changes that we need to unless we have a good understanding of what's happening in primary and community services. It's absolutely fundamental."
Although the CIDS data currently does not include performance measures, Mr Law said the Community First Network is working with regulators to draw up possible metrics, such as reducing hospital admissions.
Mr Law said without those baselines to work on, it will be hard for vanguards and STPs to successfully integrate acute, primary and community care services.
He said: "How do we start to set some markers for what it is we need to do? If that is about maintaining people in the community and avoiding hospitalisation, how do we get sensible baselines around that?
"How do we know we have done a good job for people? It goes beyond activity data, we need to get into impact and cost.
"The issue for us is how do we move on to indicators that describe outcomes – I think that's what the vanguards have been trying to develop [with] what they are doing, it's the platform for knowing what's going on."