Cornwall Partnership Foundation Trust and NHS Property Services unable to agree lease terms after 14 months
Trust refusing to pay unpaid rent worth £5.7m
Arbitrators from NHS Improvement called in to resolve dispute
NHS Improvement has been brought in to resolve a dispute between NHS Property Services and an NHS trust that claims it faces being made liable for maintenance costs worth more than 15 per cent of its income.
Cornwall Partnership Foundation Trust says lease terms offered by NHS Property Services for the use of 17 buildings will leave it with £26m of backlog maintenance costs. In 2016-17 the trust's income was forecast to be £166m.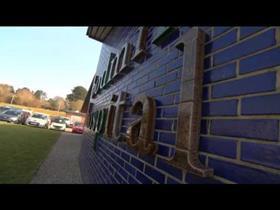 Negotiations over lease terms for the buildings began in April 2016. HSJ understands NHS Property Services disputes the accuracy of the £26m figure.
The situation is complicated by the fact that Cornwall Partnership is refusing to pay NHS Property Services £5.7m in rent for the use of buildings over the last 14 months.
A trust spokesman said paying the debt would effectively signal an acceptance of the lease terms, and therefore liability for the backlog maintenance costs. However, NHS Property Services is understood to dispute that point.
Arbitrators from NHS Improvement are now involved in resolving the dispute over the unpaid rent. They are not involved in the lease negotiations.
The dispute began after the trust led a consortium of local organisations to take over adult community health services in the county – which were previously provided by Peninsula Community Health. The consortium won the contract in November 2015.
Trust board papers for June said it commissioned surveys of the buildings in March 2016, which revealed a "significant backlog maintenance cost of approximately £26m".
The trust then took over occupancy of the buildings when the contract started in April 2016 and began negotiating lease terms. Fourteen months on, no agreement has been reached.
The trust told HSJ it would need to "fundamentally review our capital plans and reprioritise our planned investment to address high risk backlog and business continuity risks" if it became liable for the backlog maintenance.
The board papers also reveal it sought assistance from law firm Ward Hadaway, which advised the trust to write to the property company with a "revised proposal to enable appropriate investment to bring the estate up to an acceptable condition and maintain continuity of services".
NHS Property Services did not respond to HSJ's request for comment in time for publication.
Article updated at 09.45am after the trust provided new information about its income.
Source
Information provided to HSJ; trust board papers