Royal Cornwall Hospitals Trust and Cornwall Partnership FT hold off merger plans
NHS Improvement says health economy problems need to be addressed
Trusts to work closer together "informally"
Two trusts have stopped a potential merger after NHS Improvement said the problems faced by their health economy need to be fixed first, HSJ has learned.
Royal Cornwall Hospitals Trust and Cornwall Partnership Foundation Trust approached NHSI towards the end of last year to explore options for merging, six months after they set up a joint executive board.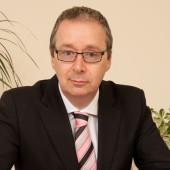 However representatives from NHSI's south west team said the trusts should work closer together "informally" without embarking on the additional work required for a merger.
Royal Cornwall, the county's acute trust, is in special measures after being rated inadequate in October. A separate Care Quality Commission report criticised Cornwall's processes for patients moving through health and social care services.
The trusts had also explored merging in 2015.
Phil Confue, chief executive of the community and mental health provider Cornwall Partnership, said there was a "generalised view" that it may make sense to have one provider in Cornwall given the county's "size, scope and relative isolation".
He said: "It seems daft that within Cornwall you have one organisation [Cornwall Partnership] with a cash surplus built up over years and another [Royal Cornwall] paying off a loan with an interest rate, and you can't move money between the two."
Cornwall Partnership has recorded surpluses in the last five financial years, while the acute trust has recorded deficits in the last three years.
Merging would make it easier to move staff around the system and integrate services, Mr Confue added.
Cornwall is aiming to have a "shadow accountable care system" in place by April.
Mr Confue said organisational barriers can get in the way and merging the trusts could be a way of "smoothing some of those barriers". But he added: "Equally, doing a merger could take your eye off the ball so you need to get the balance right in terms of if it's worth pursuing or not.
"I think the advice from NHSI was that it's the right thing to be looking at, but try to deliver the benefits without formal integration."
Mr Confue said the advice was "sensible" and the trusts could consider merging again in two or three years.
He said the joint executive board was exploring whether the trusts should set up committees in common and share leadership posts. They currently share a finance director.
"The more committees in common and joint board meetings we have, the more strategically our organisations are going to align, the deployment of resources and monitoring will align, and it will help bring providers together," Mr Confue said.
A Royal Cornwall spokesman said the trust had nothing further to add.
NHSI supports the "ambition" of organisations in Cornwall working closer together, a spokeswoman said.
But due to the challenges highlighted by the CQC, NHSI "advised that we feel more informal routes to closer working, focused on streamlining services, would provide the improvements to healthcare in the region needed at this stage", she said.
"Should the trusts decide to proceed with a merger then we will work with them in line with our transaction guidance," she added.
Article updated at 09.54am to clarify the trusts met with NHSI's south west team - not its transaction team as previously stated.
Source
Information provided to HSJ